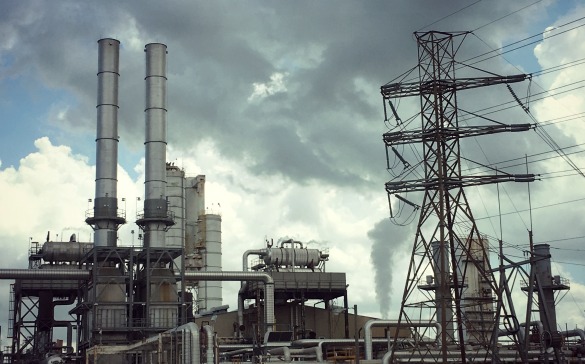 President-elect Donald Trump named former Texas Gov. Rick Perry to head the Department of Energy. The announcement comes on the heels of another appointment — Exxon Mobil CEO Rex Tillerson as Secretary of State for the Trump administration. On this edition of Houston Matters, we discuss what these appointments could mean for Texas and the nation with Brandon Rottinghaus, political science professor at the University of Houston.
The Year in Business and Energy
Then, we continue our look back at the biggest news stories of 2016 by taking a closer look at the year in business and energy. We ask how the oil and gas industry's doing now and examine any projections on how the industry will fare in the year ahead. And we discuss whether the oil and gas industry's recent struggles have affected Houston's other industries. To give us better insights on these matters we turn to Florian Martin, News 88.7's business and energy reporter.
Also this hour…
New Overtime Rules
New rules regarding overtime pay were scheduled to take effect on Dec. 1. But a federal judge in Texas granted a preliminary injunction last month, delaying the implementation of a regulation that would extend overtime eligibility to more than four million workers.
To learn more about the rules and what they might mean for employers and workers in Greater Houston, we talk with two guests: Steve Werner is a professor of management and chair of the management department for the Bauer College of Business at the University of Houston. And Marshall Horton is a labor attorney at the law firm Andrews Kurth Kenyon, LLP.
On the Road with the Legends of Rock 'N Roll
In November of 2015, we spoke with Houstonians Grady Gaines and Rod Evans. They're the co-authors of a book called I've Been Out There: On the Road with the Legends of Rock 'N Roll.
Back in the 1950s, Gaines was the musical director and saxophonist for a popular backing band called The Upsetters. He and his band toured with Little Richard, Sam Cooke, Etta James, The Supremes, and many other popular artists of the era. And Gaines still performs in Houston today. Evans is the former editor-in-chief of Health and Fitness Sports Magazine. We talk with both men about Gaines and the impact backing bands like The Upsetters had on rock 'n roll.
People of Memorial Park
Stacy Holden runs regularly at Houston's Memorial Park. And, over the years, she noticed plenty of people on the running trail who seemed like they might have interesting stories. So she got to know some of them and tells their stories in a new coffee table book called People of Memorial Park: Stories from Houston's Favorite Trail. Michael Hagerty met up with Holden at Memorial Park to find out about some of them.
Houston Matters offers a free daily, downloadable podcast here, on iTunes, Stitcher and various other podcasting apps.