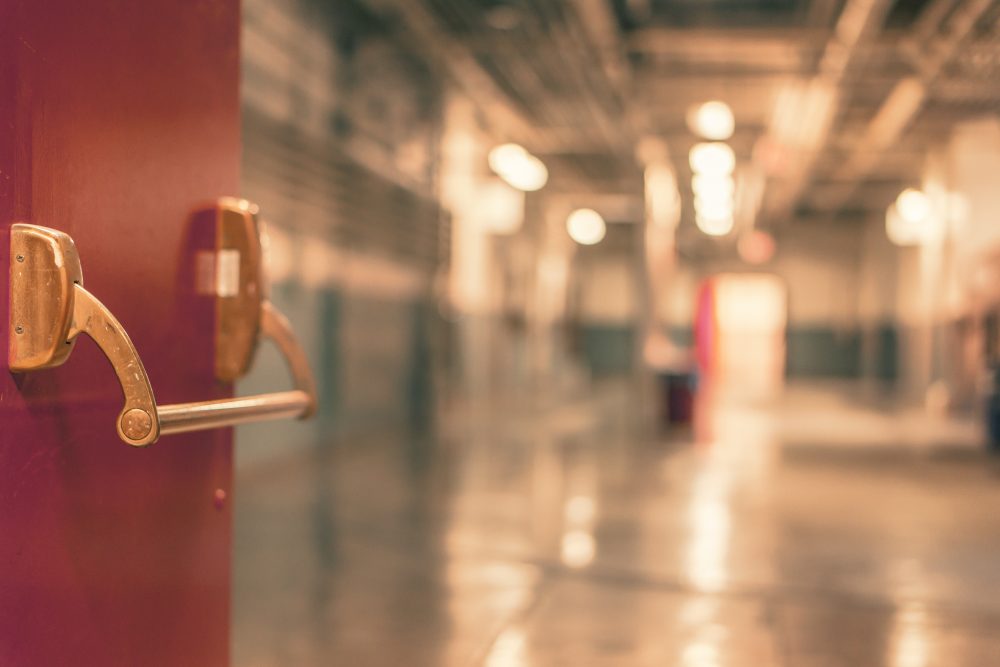 Recent changes to Texas school discipline tried to keep kids out of criminal court. But advocates fear students are still being punished too aggressively.
A new report from Texas Appleseed, a public interest law center based in Austin, details how students interact with police, courts and juvenile probation when it comes to discipline.
"We know that school districts continue to rely on police officers to essentially handle discipline that would have been handled by a vice principal or an educator in the classroom years ago," said Morgan Craven, who directs the school-to-prison pipeline project at the nonprofit.
In 2013, Texas lawmakers made major changes to school discipline. They banned issuing criminal tickets to students for Class C misdemeanors on their home campuses, instead requiring a more formal complaint process. Lawmakers also eliminated two offenses entirely for students: disruption of class and disruption of transportation.
In just one year, the number of charges dropped by over 50 percent.
"But now things have really flattened out," Craven said.
The report, called "Dangerous Discipline," reviews how much police are ticketing students, how much they use force against youth and how much students are being sent to juvenile probation.
The findings back up other research that certain youth – in particular black students – are more likely to arrested than their peers, even though they're not more likely to misbehave. It also found that 12-year-old black children were sent to juvenile probation at the same rate as 15- and 16-year-old white youth.
"I think that finding supports previous research … about how police officers and others view black children. They tend to overestimate their age and find them more culpable, specifically in situations where there is a serious crime," Craven said. "I find many things surprising and appalling and upsetting and that is one for sure."
It also found that on average Texas districts seem to spent more than twice as much on law enforcement than on counselors: $1.4 million compared to $534,000.
The report proposes four school counselors for every police officer. Other recommendations include eliminating fines and criminal records for youth charged with Class C misdemeanors, improve data collection and train educators in alternatives to punitive discipline measures.
Other highlights from the report, analyzing data from 2011-15:
Houston and Austin ISDs have the highest average number of tickets per year at 1,581 and 982, respectively.
Ector County, Dallas and Brownsville ISDs have the highest number of use of force, such as pepper spray or Tasers, at 220, 177, and 105.
Black students make up 13 percent of all Texas students, but they represent 32 percent of tickets issued, 22 percent of arrests and 40 percent of use of force incidents. Dallas ISD has even greater disparity of ticketing black students.
Latino youth are over-represented in referrals from school to juvenile probation and almost twice as likely to be sent there than their white peers.
In Brazos, Lubbock and Travis counties, black youth are sent to juvenile program at rates much higher than the state average or compared to their peers.