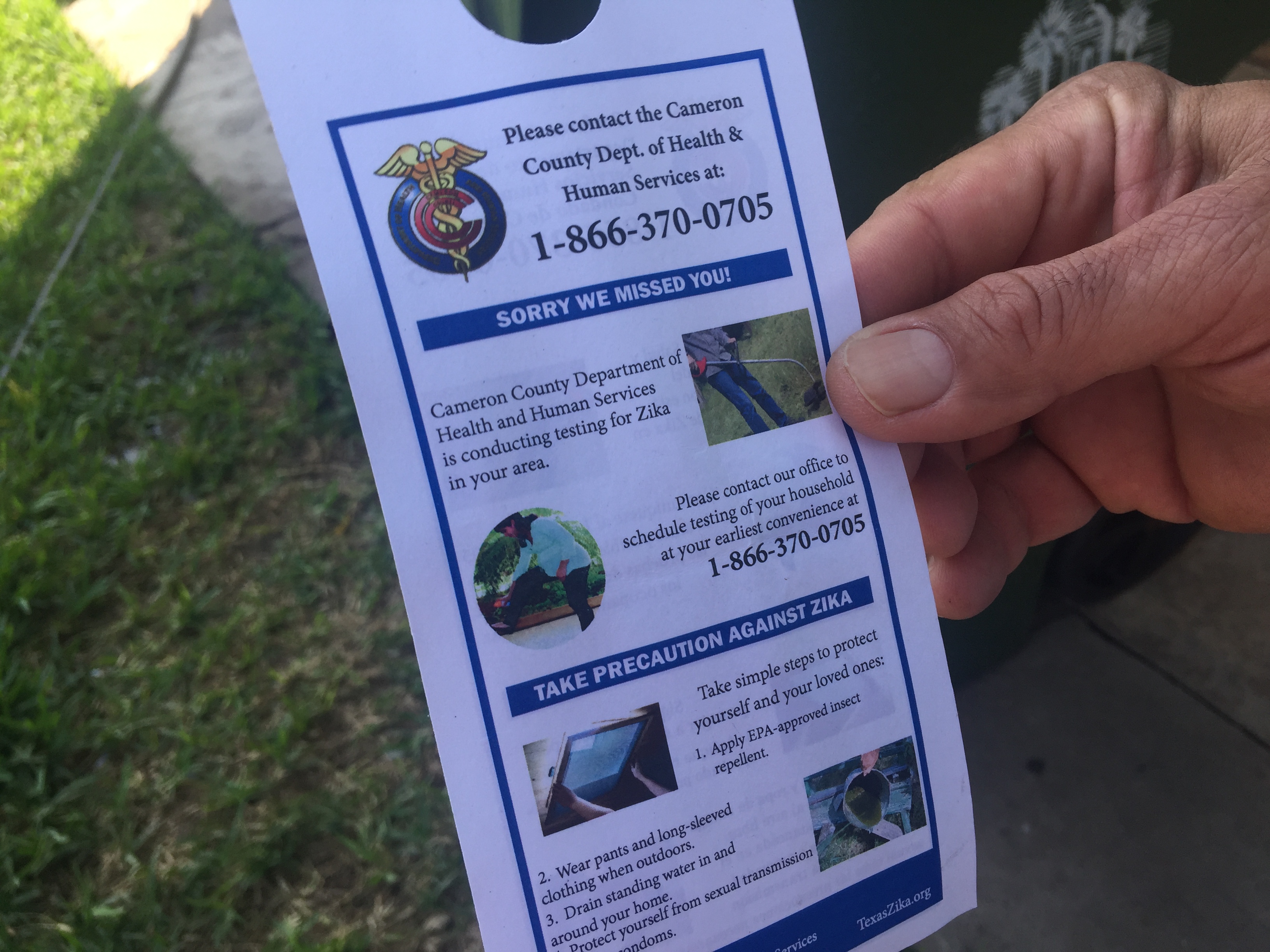 Now that Brownsville has confirmed local cases of Zika , the federal government is sending more money to Texas to help control further spread of the virus.
The Centers for Disease Control has awarded Texas a $5 million grant. That money will be used to combat Zika in the Lone Star State. The grant is for public preparedness and response.
Two weeks ago, Texas announced the first suspected case of the Zika virus acquired by a local mosquito in Brownsville. Cameron County health workers went door-to-door to alert the neighborhood and take urine samples.
Last week, four more cases of Zika were confirmed in that same southwest side Brownsville neighborhood
"Texas has been at the forefront of developing and implementing the strongest possible Zika response plan," said Texas Governor Greg Abbott.
The Texas Department of State Health Services has already dedicated $18 million to combating Zika, an illness new to the U.S. that can cause severe deformities in unborn babies of infected mothers.
Copyright 2016 KSTX-FM. To see more, visit
KSTX-FM
.