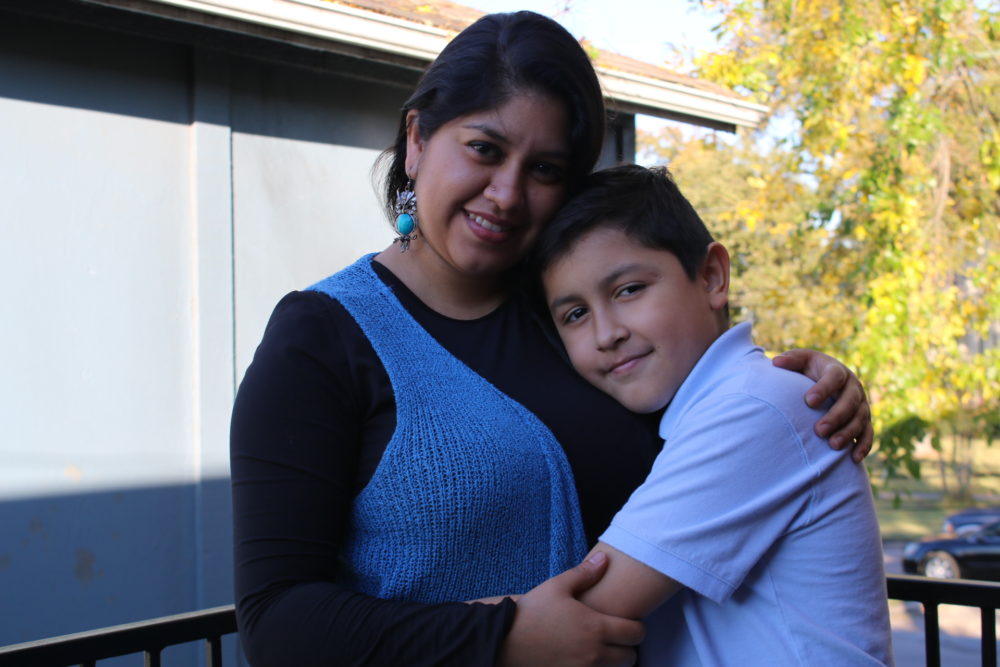 For a year and a half, Angeles Garcia has tried to get her son special help at school in Houston. She's been worried about his progress ever since he was little.
Angel Vazquez, 9, has hearing loss in both ears, has trouble speaking and struggles to concentrate in class. He is a year behind in school and just learned how to read last year in second grade.
A school psychologist told his mom that he might have autism.
"I'm worried that he'll stay like this, that he won't learn anything, because I know in reality that he needs help," Garcia said in an interview in Spanish.
Garcia wants her son evaluated for special education. She's sent the school, Sanchez Elementary, three letters, including medical documents. Even his second grade bilingual teacher tried to help get the process started, telling Garcia something was wrong.
First, there was no response from the Houston Independent School District. Then Garcia was told that Angel had to wait a year because he transferred from school in Mexico, where the academic system was different. She received correspondence only in English, with no translation, leaving her confused.
The family is still waiting.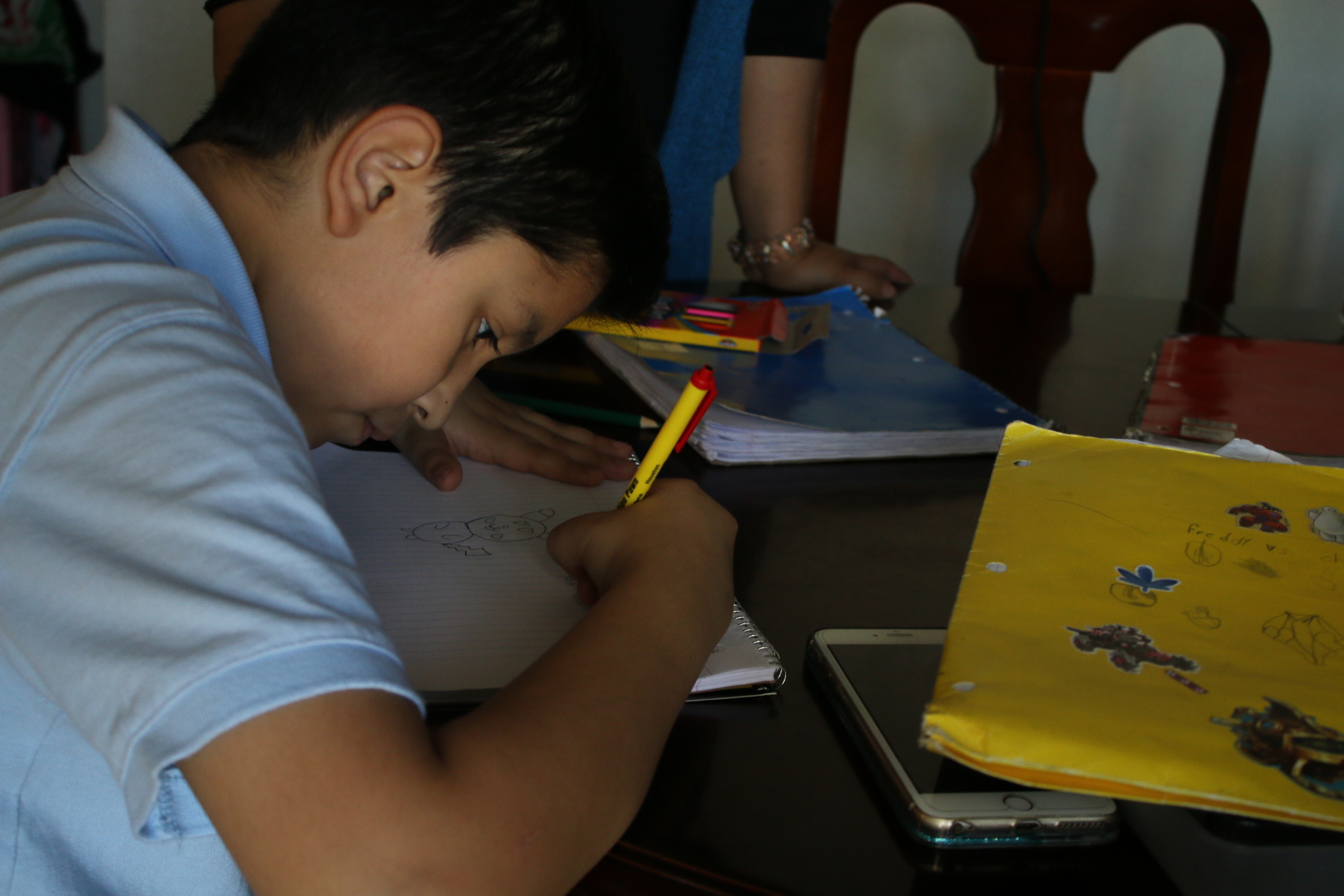 "I really feel bad because my son is growing up and time is going by," Garcia said. "And what's going to happen with him? He's not advancing at all."
Garcia is among many parents in Texas caught up in the state's de facto cap on special education. And kids like her son Angel, who are learning English, have been shut out the most from getting services, ever since Texas created an arbitrary benchmark for how many children could receive services.
As the Houston Chronicle revealed in a major investigation earlier this year, in 2004, the Texas Education Agency told districts only 8.5 percent of all kids should receive special ed. At the time, Texas was close to the national average of 13 percent.
Since then the state's rate for special ed has plummeted to the lowest in the country, as school districts were pressured to lower their numbers and provide fewer needy students with expensive services.
And the rate for English language learners enrolled in special ed has fallen the most, to 7.6 percent in 2016.
State data analyzed by Houston Public Media shows:
While overall the numbers of English language learners in Texas has increased by about 40 percent since 2006, their enrollment in special education has fallen by 5 percent.
While 9 percent of English-speaking students in Texas are identified with special needs, only 7.6 percent of English learners were in 2016 — below the state's arbitrary benchmark of 8.5 percent.
That's nearly half of the national rate. In the United States, 13.8 percent of students learning English are identified for special ed, according to federal data.
In the Houston Independent School District, the disparity for English learners in special ed is even worse. Their enrollment in special ed has dropped by 35 percent since 2006, at the same time their overall numbers have increased by 11 percent.
HISD enrolled 5 percent of English learners in special ed in 2016, making them 27 percent less likely to receive services than their peers.
Graciela Reyes-McDonald, a school psychologist who works with many Spanish-speaking families, said that there are extra barriers for these families to navigate the system. There are language barriers, as well as cultural ones. Families from other countries may not know about special education services or how to access them.
"What that means to me is that on top of all these other obstacles that they're having to face, one of which includes being educated in a different culture, learning a second language, it just adds another barrier for them," said Reyes-McDonald. "What's going to happen to all these kids if they're not getting the intervention that they need now, which they need as soon possible?"
In Southeast Houston, Angel's mom Garcia has found some extra help with Disability Rights Texas, an advocacy group.
"We are meeting parents every day who have stories very similar, and we're fed up about kids not being evaluated who need services," said Dustin Rynders, an attorney with the advocacy group.
Rynders said that with the state's benchmark for special ed, parents have to advocate even more in order to access services for children with disabilities.
"If it's more difficult for them to write letters to the school, if it's more difficult for them to find agencies like me to advocate for their rights, they're more likely to be left out," Rynders said.
When asked why Angel Vazquez and so many English learners seem left out of special ed, HISD refused to address details of the family's case. They said that in general the state benchmark doesn't guide their policy.
"HISD's goal is to meet every child's unique academic, social, and emotional needs, regardless of whether they are given the 'special education' label," Jason Spencer with HISD said in a statement.
Spencer also pointed to a review of the district's program in 2011 and new translation services for families who don't speak English and are involved in special ed.
Houston Public Media also asked the Texas Education Agency why English learners count for so few of the children receiving services statewide. A spokeswoman said in an email that they've reminded districts of their legal obligations.
"In his visits with superintendents across the state, Commissioner Morath is confident school districts are aware of their obligations to identify and provide special education services to students," said spokeswoman Lauren Callahan.
But federal authorities have put Texas on notice. And this week, the U.S. Department of Education will hold listening sessions in Houston and across the state to hear from students, teachers, advocates, and parents, like Garcia.
"I don't want to get in trouble with the school or anyone but I want parents like me to be informed about the situation so that they can help their children before it's too late," Garcia said.
She also wants to know how much longer her son has to wait for services he needs.
Want to go?
Together with state officials, the U.S. Department of Education will hold a listening session Monday night, Dec. 12, to hear from parents, students, teachers and others about their experience with special education.
The session is from 6-8 p.m. at the McKinney Conference Center, Room A-F, at 7200 Northwest Dr. For more information, call 713-462-7708.