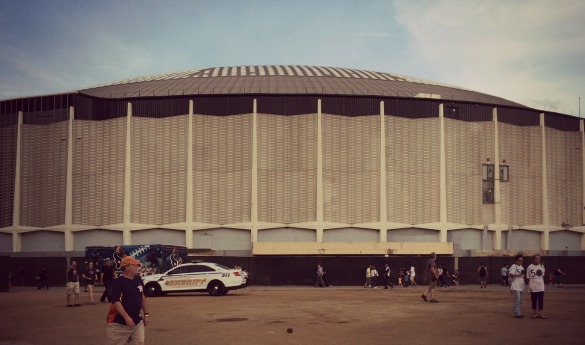 What does the Astrodome have to do with The Beatles? Well, nothing really – they never played there. But these two seemingly disparate subjects do have two things in common – or, at least, two people.
The first is Dr. Kenneth Womack, a Houston native who's authored new books on both subjects. He's is in Houston this week for appearances in connection with both. One is before the American Institute of Architects. The other is at Cactus Music.
The second man is News 88.7's own Ed Mayberry, who has reported extensively over the years on the Astrodome and who is a self-professed Beatles nut.
We thought to ourselves, "We have to get these two crazy kids together." So we did, and they discuss the Dome and the Fab Four.