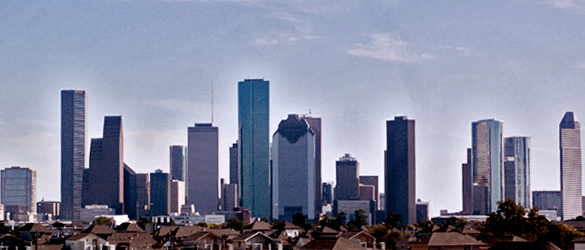 What kind of year has it been for the Greater Houston? And what will 2017 hold? At a Houston Region Economic Outlook event on Friday, (Dec. 9, 2016), the Greater Houston Partnership will unveil its job forecast for 2017. On this edition of Houston Matters, we take a sneak peak at that – and look back at the 2016 economic highlights for Houston – with Patrick Jankowski, GHP's senior vice president of research.
Also this hour…
Houston Schools and the State Legislature
The Texas Legislature meets in a month, and on the first day of legislative bill filing, Lt. Governor Dan Patrick released his list of top legislative priorities. One of them includes possible changes to how public education is funded in the state. We discuss the likelihood of that — and how it could affect Greater Houston schools with News 88.7 education reporter Laura Isensee.
Beatles and The Astrodome
What does the Astrodome have to do with The Beatles? Well, nothing really – they never played there. But these two seemingly disparate subjects do have two things in common – or, at least, two people. The first is Dr. Kenneth Womack, a Houston native who's authored new books on both subjects. He's is in Houston this week for appearances in connection with both. One is before the American Institute of Architects. The other is at Cactus Music. The second man is News 88.7's own Ed Mayberry, who has reported extensively over the years on the Astrodome and who is a self-professed Beatles nut. We thought to ourselves, "We have to get these two crazy kids together." So we did, and they discuss the Dome and the Fab Four.
Writer Daniel Pena
The Pushcart Prize is one of the most prestigious literary prizes given to small presses and authors published by them. And, this year, a Pushcart landed close to home when Daniel Peña won for his short story Safe Home, originally published in 2015. Peña is an assistant professor of English at University of Houston-Downtown. Producer Paige Phelps spoke to him about the award, the life of a writer and what drew him to his dangerous plot.
Before Oxheart Closes
Houston chef Justin Yu was back in the news in recent days. The 2016 James Beard "Best Chef Southwest" Award winner announced he's closing his restaurant Oxheart in March 2017, with plans to open a new restaurant a couple months later. Craig Cohen spoke with Yu back in May, shortly after he won the James Beard award, which is generally considered the culinary equivalent of the Oscars.
Houston Matters offers a free daily, downloadable podcast here, on iTunes, Stitcher and various other podcasting apps.