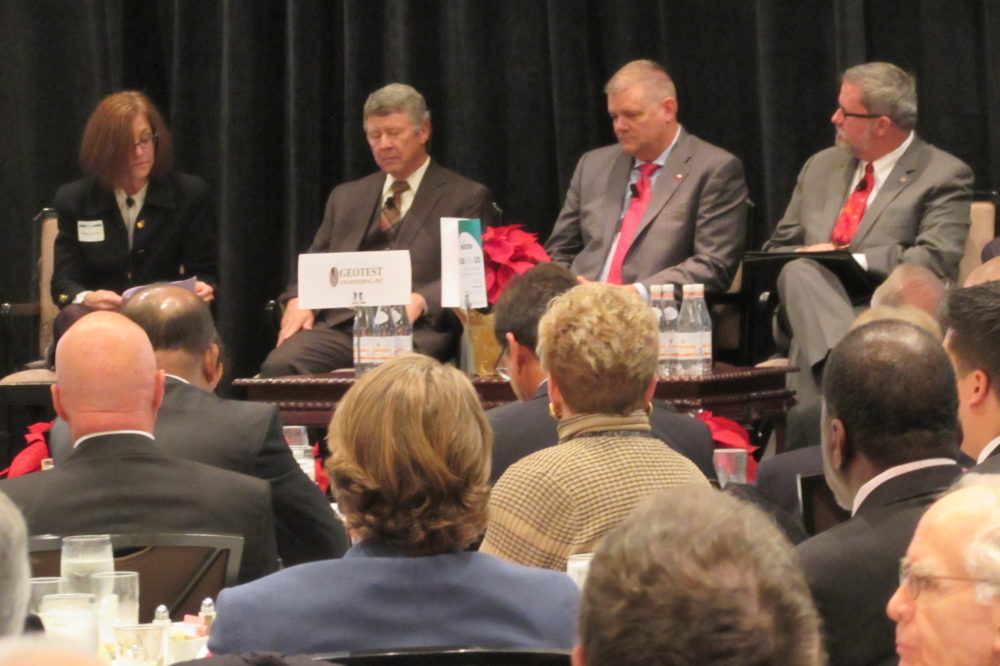 County judges in the Houston area say they need to work together to get funding for new mobility projects.
With traffic moving in all directions, the judges say there now needs to be more of a regional focus. Harris County Judge Ed Emmett says that's especially true when officials go to the state to ask for transportation funding.
"Anything that hurts Harris County's ability to build roads is going to hurt the outlying counties," says Emmett. "Because when they come into town they've got to come through us."
The discussion also focused on freight movement, from places like the Port of Houston, where most freight is moved by truck.
Montgomery County Judge Craig Doyal says there's a big need for rail service as freeway capacity becomes more limited.
"If you look at I-10 and the number of lanes on I-10, you think about what would happen if that happens on 45 and 59 and 249 and every other road out there," says Doyal. "You can only put so many lanes of traffic down."
But officials say to develop more rail lines, they'll have to go to the federal government for help, and a lot remains uncertain with the new administration.
The judges made their comments at a forum sponsored by the Transportation Advocacy Group. Besides Harris and Montgomery, judges from Galveston, Fort Bend, Brazoria, and Waller Counties also participated.