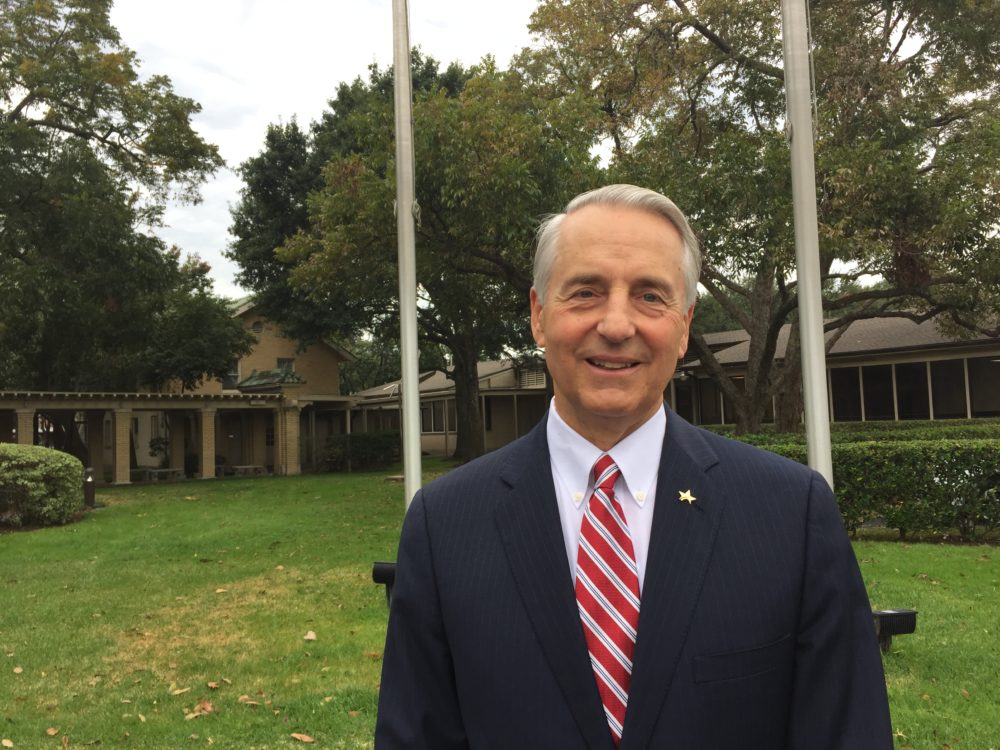 Since 2004, Robert Ivany has led the University of St. Thomas, a small Catholic college in the heart of Montrose.
During that time, the school has revamped its nursing program, started construction on a nearly $50 million Center for Science and Health Professions and launched the school's most ambitious fundraising effort in its history.
Ivany, who also was a major general in the U.S. Army, will officially step down at the end of 2016-2017 academic year and will stay on as president emeritus next year to support UST's new leader.
As he winds down his tenure, he sat down with News 88.7 Education Reporter Laura Isensee.
Here are five highlights from their conversation.
His proudest accomplishment: "With the help of the board of directors, we made the strategic decision to work closely with the Texas Medical Center. There is a great need for doctors and nurses and medical professionals of every kind. And we've aligned our mission to support that very important role."
How do initiatives like the nursing program and the new Center for Science and Health Professions fit into the liberal arts: "Our liberal arts curriculum, the humanities – in its full sense of the word – are the foundation upon which our professional programs are built. Because, you know, young people often change their mind. They think they might want to do something and go into something else. Or they start one career and nowadays they change careers. So, to have that foundation of ethics, values and critical thinking skills — which I think are very important — if you have that foundation, you can do anything."
Why do the liberal arts still matter: "We're convinced that a true education has to be based upon the liberal arts, because that mirrors life itself. And you never know where life is going to lead you. So it's important to have, again in our perspective, that Christian foundation of right and wrong, to put it in a best sense. And then on top of that, to understand and enjoy the world. And in order to do that, you have to have a liberal arts education."
How to compare being a U.S. Army general to being a university president: "There are a lot of similarities between my Army career and my academic one. And I think the basic one is that in order to have an Army career that is successful to any degree, you have to love soldiers. And you have to want to train them, to take care of them, to make sure that they are fed and looked after. And the same is true with students. You shouldn't be in a higher education unless you love students. And if you love students, you want to make sure that they have the best education possible, and at the same time have the support — whether it be in the dining room or in extra-curriculars or in a dorm, athletics, whatever, that is also first class. And that's probably the most rewarding part of what I've been able to do. We're blessed with phenomenal young people, whether they be soldiers or students."
His advice for the next president at UST: "That he spend time on campus, working closely with the faculty, with the staff, with the students to ensure that we are all moving in the same direction when the winds of change are blowing all around us."