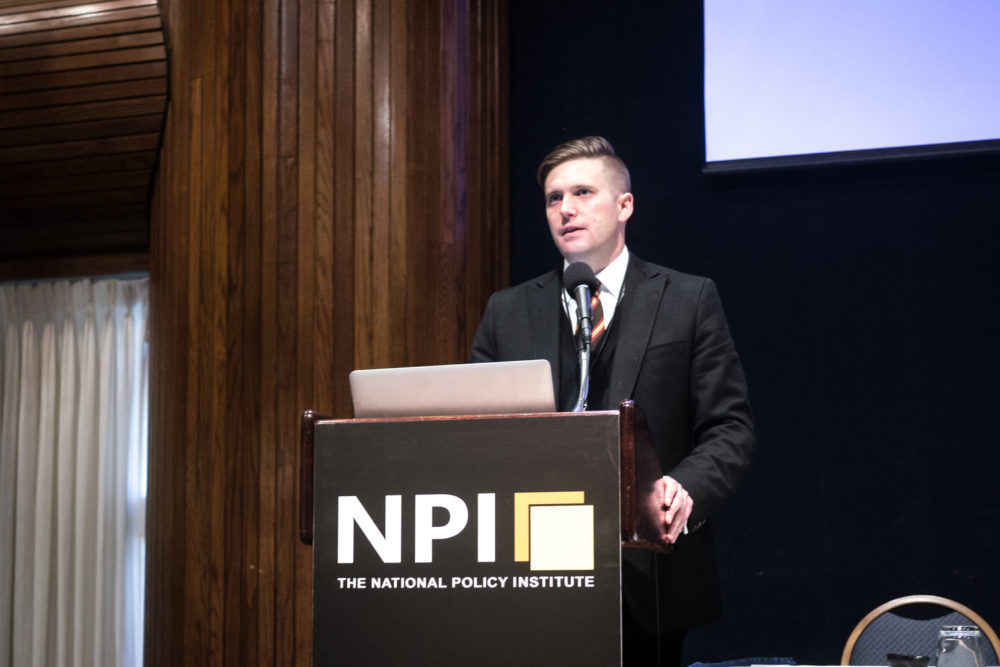 Richard Spencer's planned appearance at Texas A&M University has created an outcry among students and made headlines nationwide.
The white nationalist came into the spotlight when he shouted "Hail Trump" and "Hail victory" to Nazi salutes during a recent speech in Washington, D.C.
He is the president of the National Policy Institute, a think tank that calls itself an organization "dedicated to the heritage, identity, and future of people of European descent in the United States."
Many have criticized the university for allowing Spencer to speak on its campus. He was invited by a former student, Preston Wiginton, who booked a private room for the event.
Wiginton told The Guardian newspaper that the idea is to counter what he called "left-leaning" education at American colleges.
Amy Smith, vice president of marketing at Texas A&M, said the school does not support Spencer's views.
"It is of extreme concern to those of us who are on the campus as well as to Aggies everywhere that this person who spews poison, basically, about races and about other religions, is on our campus," Smith said.
The school looked at several options, but concluded that as a state-supported university, the best way forward was to allow the speech and counter with their own, school-sponsored event.
Aggies United is set to take place around the same time and features a diverse group of speakers to stand up for what Texas A&M is about, Smith said.
University of Houston communications professor Garth Jowett agreed with A&M's decision. He said banning Spencer from speaking on the campus would play into the movement's hands.
"There's a long history of the American Nazi party and right-wing groups of this nature that thrive on negative publicity," the professor said. "Every time they get negative publicity, they have more radicals joining them, more fringe people."
More than 10,000 people signed a petition asking Texas A&M to reconsider and stop Spencer from speaking there.
Activists from across the state–including some from Greater Houston–have announced they will travel to College Station to protest the speech.
The school's student newspaper "The Battalion" reports they will be met by counter-protesters supportive of Spencer.