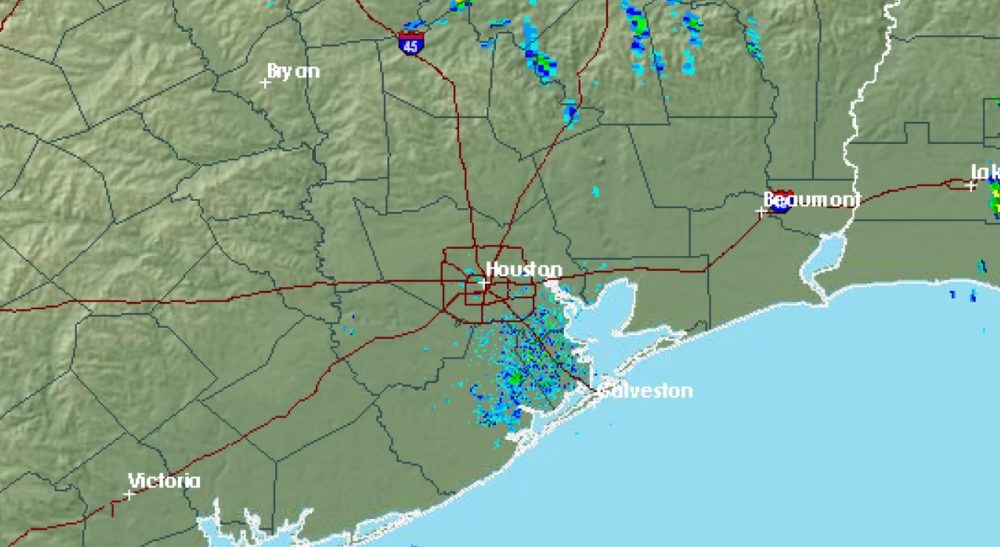 Although the rain is moving out of our area, winter has made a strong entrance in Texas with severe weather hitting several parts of the state for the past few days.
The National Weather Service reports persistent rains started on Friday night and the heaviest occurred on Saturday.
The severe weather hit hardest in Chambers County, as well as the southern section of Galveston County and the southeast part of Brazoria County.
Texas City got about a foot of rain, but it was mostly street flooding.
"The fortunate part was that, according to our estimates and what we've gathered, we had approximately only five homes that had some water damage," says Thomas Munoz, Emergency Management Coordinator for Texas City.
In Galveston County, the airport registered almost 10 inches of rain and the city of La Marque had more than seven inches, while the bad weather even produced some hail in Wharton County.
Dan Reilly, a meteorologist with the Houston-Galveston office of the National Weather Service, notes Harris County was spared any significant damage.
"Anywhere from around an inch, some areas even three to six inches, particularly in the southeast and the northwest," Reilly detailed about the impact in Harris County.
The forecast for the rest of the week includes more rain on Wednesday night.