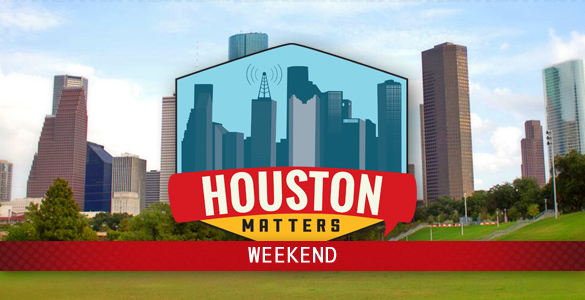 Houston Matters was ground zero for the launch of Public Media's year-long DiverseCity initiative, an ongoing look at the many was race effects our lives in Houston. We started with an hour-long town hall to talk about law enforcement and people of color intersect. We hear an excerpt of that dialogue.
Our guests include:
We look at how Houston is faring in building relationships and bridging the divide between law enforcement and the African-American community.
We consider whether Houston has the same problems as other parts of the country and what steps already exist — or can be taken — to address those divides, particularly in light of nationwide division brought front and center through the 2016 presidential election.

Helping the Homeless — or Santitizing the Super Bowl?
Then, as Kush grips the city –especially the city's homeless—high-profile events like the SuperBowl are bearing down upon us. Coalition for the Homeless talks the many ways the city is working to get people off the streets and back into life.
African-American Owned Banks and Disrupting Aging
Black-owned banks have been in the news this year. It started when a rapper who goes by the name "Killer Mike" called on people to open accounts at a bank in Atlanta after police shootings of African-American men. There is only one black-owned bank in Texas, and it's Unity National Bank in Houston's Third Ward.
CEO John Scroggins says the bank continues to see an uptick in new accounts after the summer, when many people wanted to make a statement in response to the deaths of African-Americans in interactions with police.
Scroggins says there used to be many more black-owned financial institutions, but their numbers plummeted during the Great Recession.
In an interview with News 88.7's Florian Martin for the latest edition of the Bauer Business Focus, Scroggins says he hopes more African-Americans will invest in community banks and explains just how big an increase in business he's seen.
New Approach for the AARP
Then we hear from JoAnn Jenkins, the first permanent female CEO of AARP. She's trying to change some Americans' perceptions about aging. That's what led to her appearance in some new, spirited commercials for the organization. AARP also took part this season in the fashion reality competition show Project Runway. Jenkins visited Houston last week and spoke with producer Paige Phelps. Earlier this year, she released a book called Disrupt Aging: A Bold New Path to Living Your Best Life at Every Age.
Funny Guy Takes on Race, Politics Joh
And Comedian Hari Kondabolu takes a bite out of our sweet-tooth biases with Houston Matters producer Michael Hagerty, who talked with him about his comedy and played some of his best bits.
Houston Matters Weekend airs every Saturday at 1 p.m. on News 88.7. If you have questions or comments about something you hear, e-mail us at talk@houstonmatters.org. | News 88.7 Program Lineup