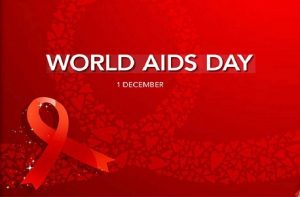 Today (Dec. 1, 2016) is World AIDS Day, a new oral history project has been launched to collect the stories of Houstonians affected by the disease. The oH Project (The Oral History Project) has been founded to collect, preserve, and make available the painful, heroic, and inspiring experiences of people impacted by the HIV/AIDS epidemic in Houston, Harris County, and Southeast Texas.
Over the next three years, the organization will capture the personal experiences of 100 long-term survivors, physicians, activists, religious and political leaders and others in order to preserve the personal and institutional history of Houston's response to the HIV/AIDS epidemic. The transcripts of their stories will be available in an online archive.
Sarah Canby Jackson, co-founder of The Oral History Project and archivist for Harris County, realized that there was no oral history of how Houston was affected by this disease, both those who suffered from it and those who treated them and loved them. She tells us about the project.
MORE:
Apply to Submit an Oral History
Preserving the Stories of Houston's AIDS Epidemic Through Oral History (Legacy Community Health)