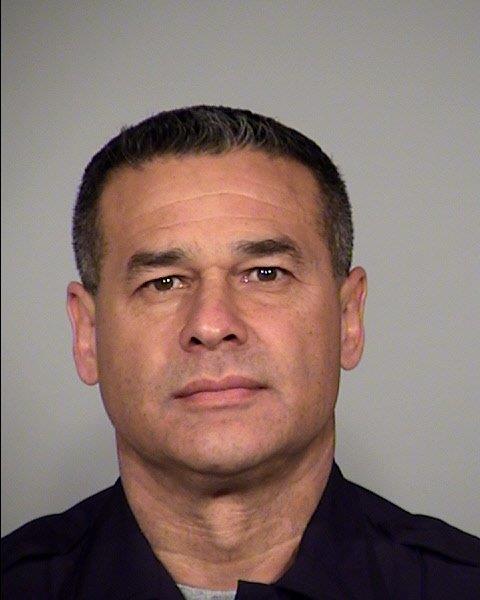 About 2,000 police officers will be in San Antonio this morning to bid farewell to police Detective Benjamin Marconi. Marconi, 50, was gunned down eight days ago while sitting in his patrol car, writing a traffic ticket.
LISTEN: Story airing on Texas Public Radio
At 10 a.m. a sea of squad cars and blue uniforms from around the country will accompany Detective Marconi's hearse along a private processional route from a downtown funeral home to Community Bible Church near North Loop 1604.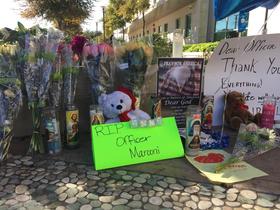 Police expect traffic to be heavy from 9 a.m. until 11a.m. along the route from McCullough to I-35 North, 281 North, Eastbound Loop 1604, to Gold Canyon and the church property.
The funeral service at 11 a.m. will be live streamed on the church website. San Antonio Police Association President Mike Helle says after that officers will stand at attention outside the church.
"They will play taps. They will then do the 21-gun salute. You'll probably see two or three helicopters do an aerial flyover."
Helle says police radios will then crackle as Police Chief William McManus performs a solemn ritual.
"The Chief of Police will get on our agency's radio and broadcast on every single channel that they are officially retiring Detective Marconi's badge number for all eternity for our police department."
Helle says men and women who wear the uniform routinely travel hundreds of miles to attend the funerals of other officers who've died in the line of duty because they understand the emotional and physical toll that comes from doing the job.
"It's just that level of respect from coast to coast and it's just a beautiful thing to see."
Copyright 2016 KSTX-FM. To see more, visit
KSTX-FM
.