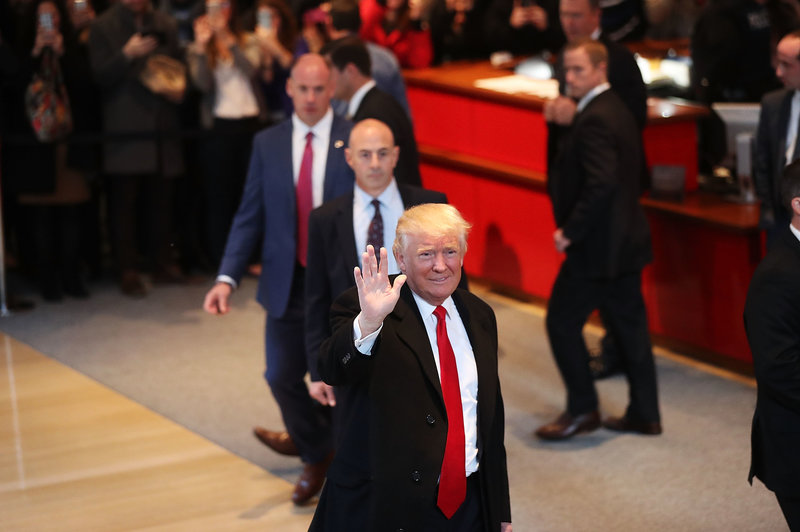 Donald Trump had a wide-ranging talk with New York Times journalists on Tuesday.
The president-elect disavowed the alt-right — a movement with views widely considered anti-Semitic and white supremacist — and also dismissed concerns about his potential conflicts of interests. Times journalists live tweeted the meeting. Here are some highlights:
On Whether He Spoke To Nigel Farage About Opposing Wind Farms:

On Potential Conflicts Of Interest: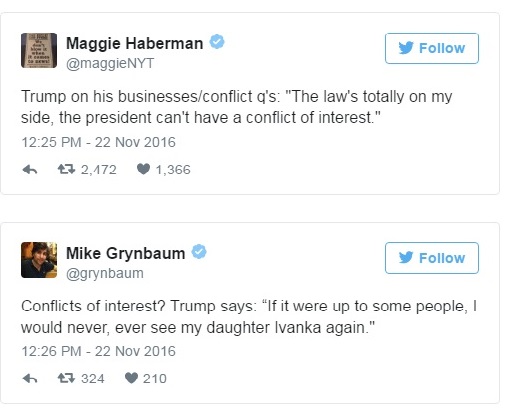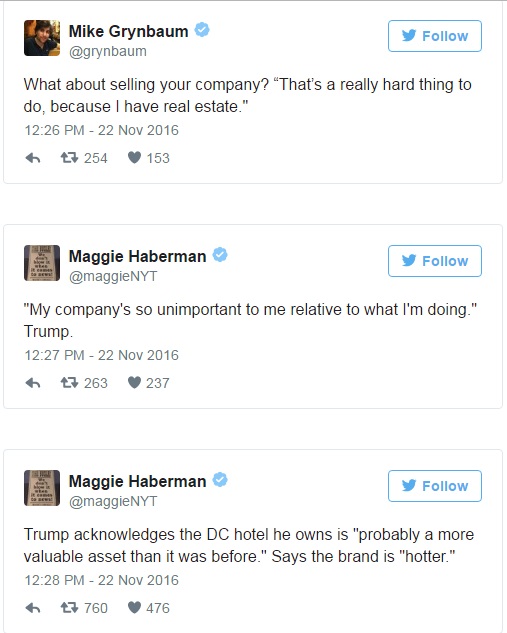 On Whether He'll Prosecute Clinton: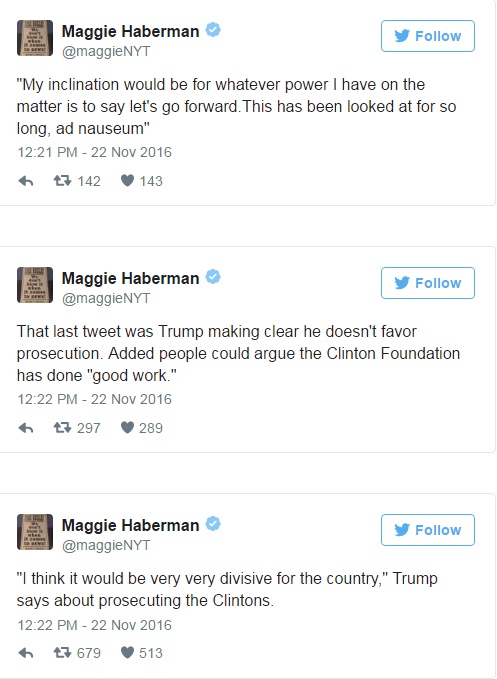 On his chief strategist Steve Bannon: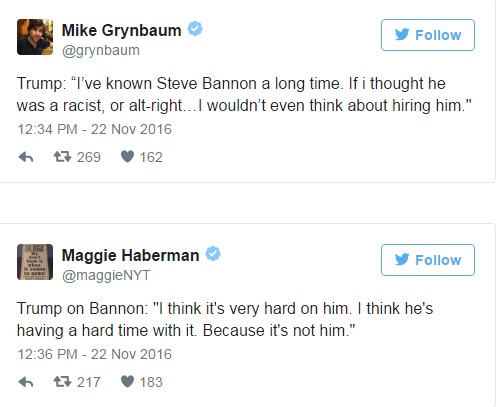 On Peace in the Middle East: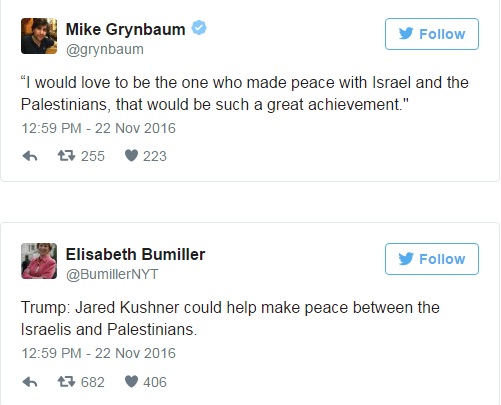 On the Alt-Right: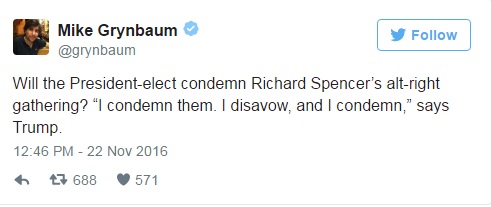 On Climate Change: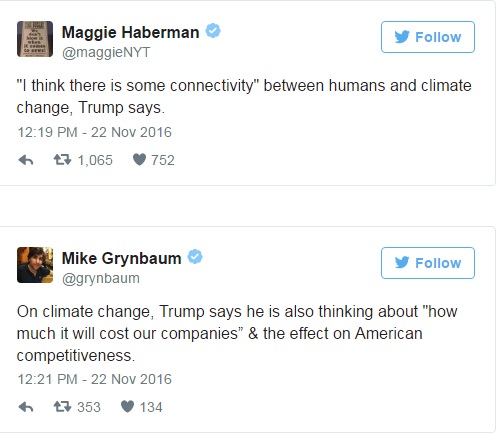 Copyright 2016 NPR. To see more, visit http://www.npr.org/.