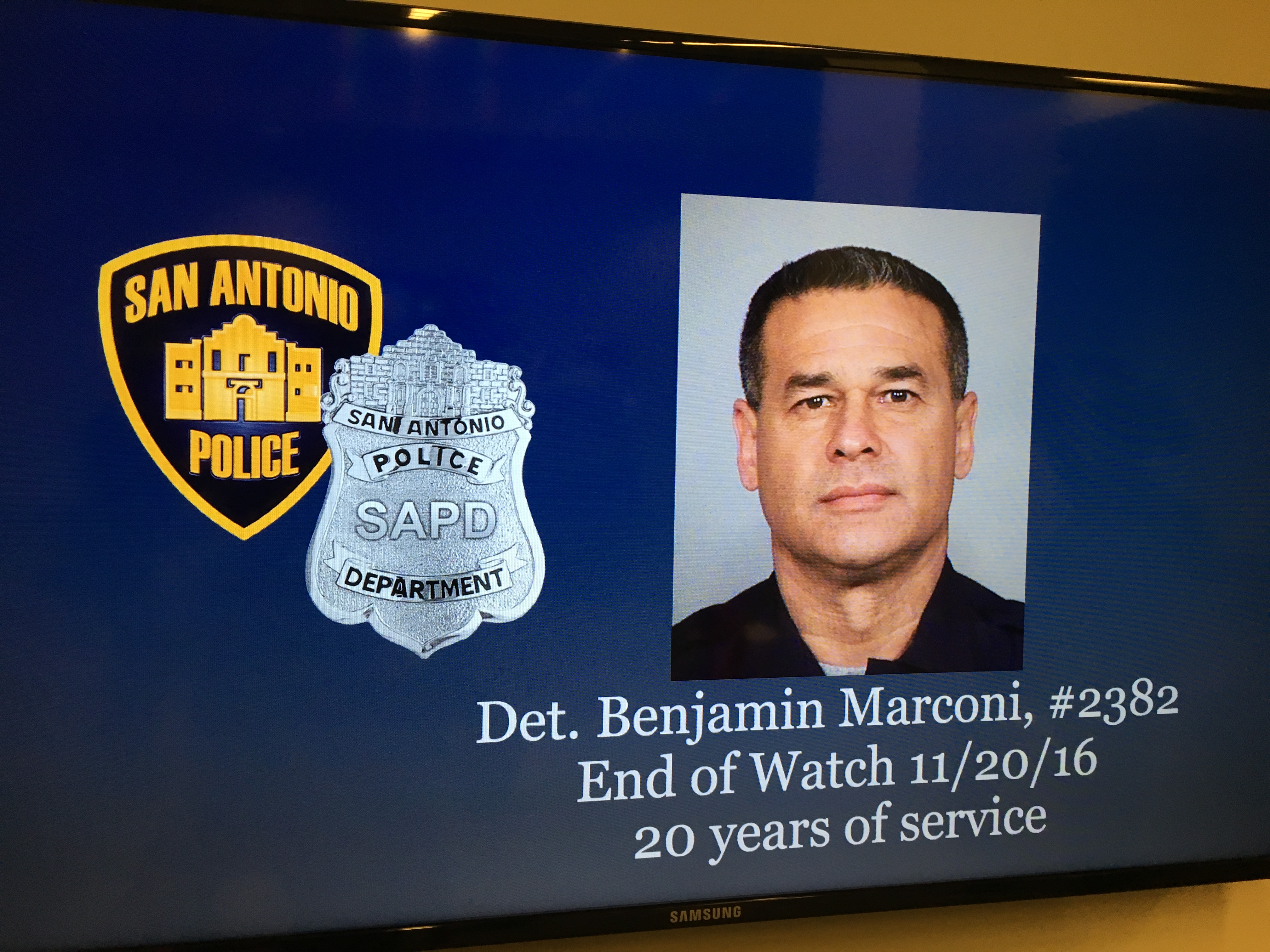 Texas Gov. Greg Abbott is calling the fatal shooting of a San Antonio police officer a "horrific act of violence."
In a statement Sunday, Abbott asked Texans to pray for the officer's loved ones. He says "attacks against law enforcement officers will not be tolerated in Texas and must be met with swift justice."
Police say that the officer was fatally shot while writing a traffic ticket outside of police headquarters. Police Chief William McManus said the suspect is not known and has not yet been apprehended. A motive is not known.
McManus said the officer had pulled over a vehicle and while he was inside his squad car writing a ticket, a vehicle pulled up behind him. He says the driver of that vehicle then walked up to the officer's driver-side window and opened fire.
The officer, a 20-year veteran of the force, was pronounced dead at a hospital.
Read more:
1 Police Officer Killed, 3 Officers Injured In Separate Shootings Sunday