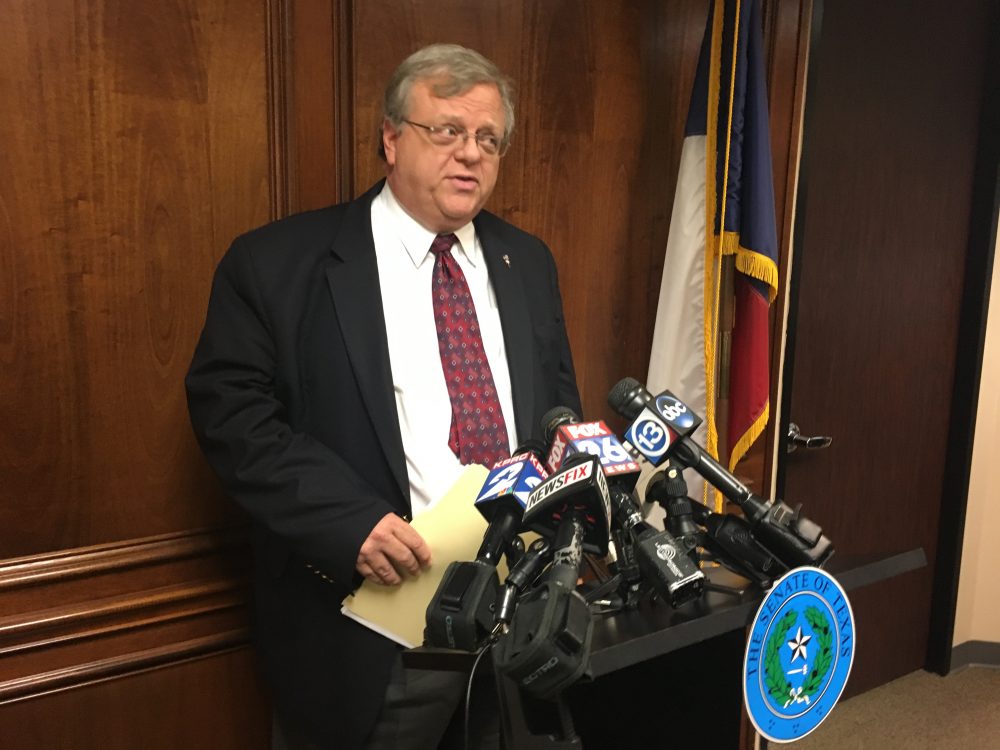 Republican State Senator Paul Bettencourt has pre-filed a bill (SB 7) aimed at cracking down on inappropriate relationships between educators and students.
"First off, it's not illegal for a teacher or administrator to have a relationship with an underage person outside of their own school district," said Bettencourt during a press conference at his district office in West Houston. "That means they can have one in the neighboring school district. That's part of this bill. We're going to close that loophole. If someone has been convicted of this, they're going to lose their teaching certification." Texas law already prohibits such relationships between educators and students in the same school district.
The bill would also make it a crime for administrators to respond to allegations of sexual misconduct by simply transferring the teacher to another school district, a practice known as "passing the trash."
"If anyone willingly knows that they're putting somebody into a teaching position that has this background, from principals to superintendents, we're going to make it a criminal violation," Bettencourt said, "because this is something that we can't turn our heads on anymore."
The bill follows a sharp uptick in cases under state investigation. The Texas Education Agency has opened 49 cases looking into teacher misconduct since the start of the 2016-2017 school year. That's up 13 percent compared to the same period last year.
Lieutenant Governor Dan Patrick released a statement commending Bettencourt for filing the bill. He said he is making the passage of SB 7 one of his top priorities for the coming legislative session.