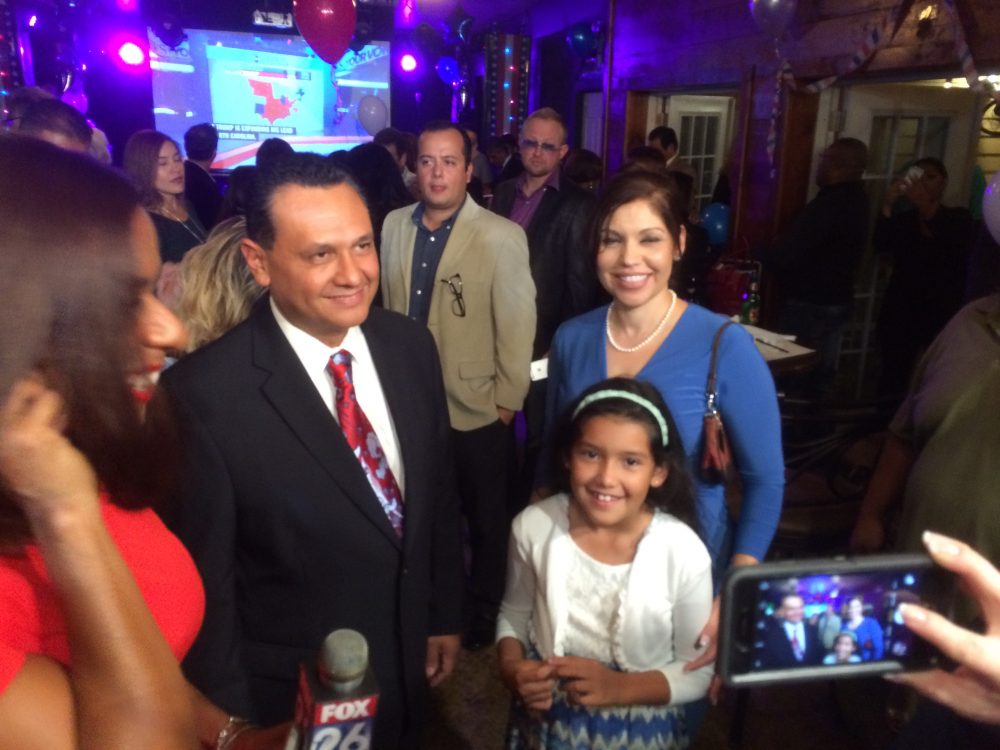 Texas Lieutenant Governor Dan Patrick supports a bill banning so-called sanctuary cities, which are communities that don't fully cooperate with the federal government in turning over undocumented immigrants, but the next Harris County Sheriff wants to work less with the feds.
Harris County Sheriff-elect Ed Gonzalez wants to eliminate the 287(g) program, by which the Sheriff's Office alerts immigration authorities when they have undocumented immigrants in the county jail.
Gonzalez argues the program can violate due process and it is an unnecessary strain on the resources of the Sheriff's Office.
He is also worried about distrust because immigrant communities get the impression that "the Police are now basically deportation agents."
Additionally, Gonzalez argues the program can lead to racial profiling, but some disagree.
That is the case of Chris Chmielenski, director of content and activism at NumbersUSA, a group based in Virginia that advocates for reducing the levels of legal immigration to the United States and ending illegal immigration.
"I don't think the intent of the program is to single out people who may be in the country illegally. I think the intent of the program is just to help assist the federal government in enforcement of immigration laws," Chmielenski says.
So, what do two top politicians in greater Houston think about eliminating the 287(g)?
Harris County Judge Ed Emmett says he didn't follow "any of the political campaign so, no, I have no comment."
And Houston Mayor Sylvester Turner comments he will leave that "concern" to the County.
Doing away with the program could mean trouble for Harris County because Patrick says eliminating sanctuary cities is one of his priorities for the upcoming session of the Texas Legislature.
Republican State Senator Charles Perry has already introduced a bill which requires that city and county jails cooperate with immigration authorities and, if it becomes law, the State could deny funding for those that don't comply.
An example of that funding is the one that pays for some law enforcement programs, according to a person familiar with the bill.
Gonzalez acknowledges he is concerned about possible punishment by the State if he eliminates the 287(g), but he hopes things will not come to that because of the political negotiations in Austin.
"There'll be strong dialogue on both sides of it," Gonzalez notes "and I hope that we could move away from regressive type of policies that are impactful, especially to one large segment of the community, which is the Latino community in this case."
Gonzalez takes office next January.