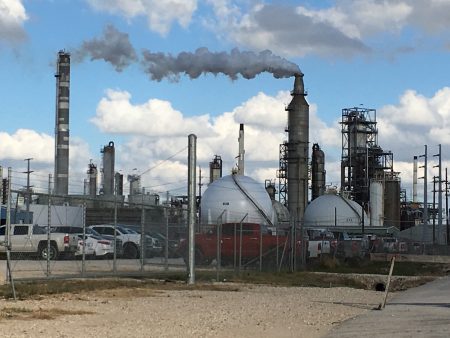 The Environmental Protection Agency is reconsidering exemptions in rules that allow refineries to exceed pollution limits during malfunctions or power outages. At issue are standards for emergency flaring, rules for pressure relief devices, and a provision allowing refineries to reduce the frequency of monitoring at sampling stations.
Nancy Edwards of Houston told the EPA panel that she has breathing problems.
"I can feel the effects of extra releases of pollution, which tend to take place at night. I would like to speak in favor of removing all the additional pollution allowances, which amount to free passes to pollute without any consequences," she said.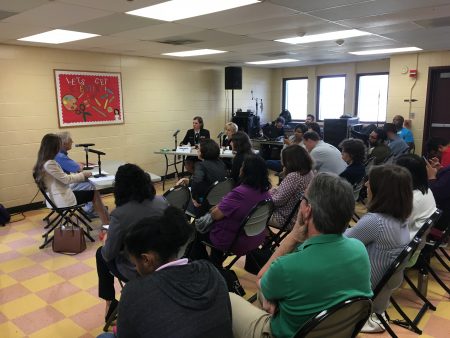 Energy industry representatives defended the status quo.
"The U.S. EPA concluded that the public was already protected through implementation of previous emission reduction measures," said Dave Van Pelt, with the American Petroleum Institute and the American Fuel and Petrochemical Manufacturers. "That protection will only increase through implementation of the Refinery Sector Rule and therefor no changes to the final rule on the issues raised in this notice are warranted."
Activists from around the country came to Houston for this hearing, including Trisha Sheehan from Philadelphia. She's with the environmental group Moms Clean Air Force.
"My own family was exposed to vinyl chloride. I know what it's like to have a child suffer the health effects from exposure to a known carcinogenic. And there's not a day that goes by that I don't wonder whether my own son will eventually have cancer due to his exposures to this toxic."
The EPA expects to announce its decision early next year – under a Trump administration.