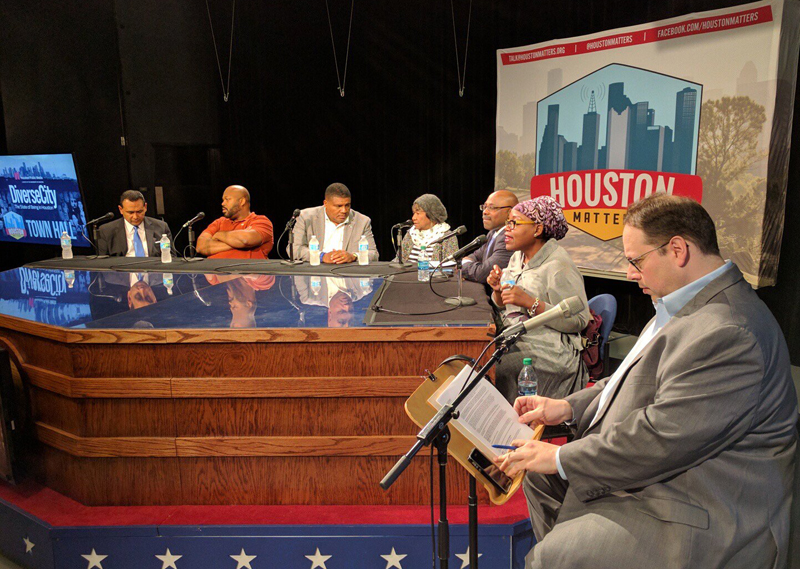 On this special edition of Houston Matters, we devote our entire hour to exploring the relationship between Greater Houston police and Houston's black community with a number of guests in front of a live audience at Houston Public Media.
Our guests include:
We look at how Houston is faring in building relationships and bridging the divide between law enforcement and the African-American community.
We consider whether Houston has the same problems as other parts of the country and what steps already exist — or can be taken — to address those divides, particularly in light of nationwide division brought front and center through the 2016 presidential election.
DiverseCity Initiative
This conversation is a part of Houston Public Media's DiverseCity intiative, a year-long look at what Houston's diversity means for the region, how it connects or divides us and how it shapes the nation's fourth-largest city.