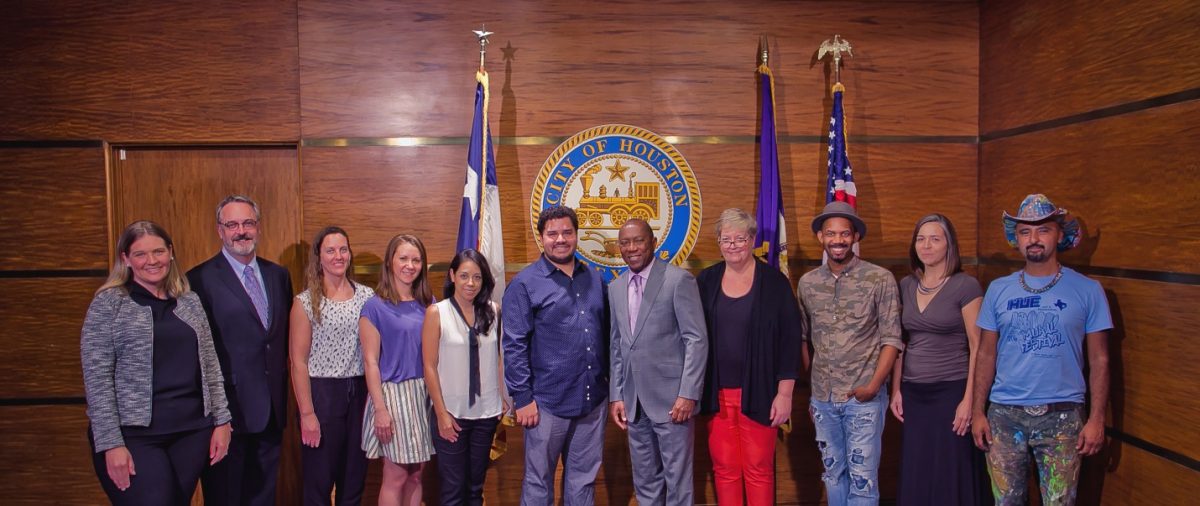 Most people don't associate art with business. But some in the Houston arts community believe that people should take a closer look.
"So many artists are entrepreneurs and this program really addresses the entrepreneurial side of what it means to be an artist," says Marci Dallas, Executive Director of Houston-based Fresh Arts. The organization serves as a help desk for creatives in areas such as professional development and community building.
They're partnering with the Mid-America Arts Alliance to bring a series of business training seminars for people who work in the creative community.
"Houston seemed like an obvious location for the program," explains Todd Stein, Interim CEO of the alliance. "Houston has a thriving arts community (and) there's a large population of artists. You have support of Mayor Turner and the Cultural Affairs Office."
The program, called Artist INC, includes courses on grant writing, taxes, and copyright laws. The 25 class members will be chosen through an application process and taught by five local leaders in the arts community. The application deadline is January 6th with a free, one-hour preview workshop on December 7th.
The city is helping out by offering a free meeting space at Houston Public Library.