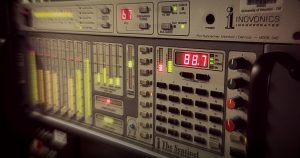 The number of hate crimes against Muslims reported to police rose by 67 percent in 2015, according to numbers released by the FBI today (Nov. 14, 2016). And, according to the Southern Poverty Law Center, there have been more than 200 incidents of hateful harassment and intimidation since Election Day.
It's even led President-elect Donald Trump, whose aggressive campaign rhetoric emboldened some white supremacist groups, to respond to reports of hate crimes and harassment with a simple message: "Stop it." (He repeated those words during his 60 Minutes interview with CBS's Lesley Stahl, which aired Sunday).
Hate crimes can, and do, occur anywhere — Houstonians are certainly not immune.
News 88.7's Andrew Schneider talks with Mark Potok, a senior fellow from the Southern Poverty Law Center, about hate crimes. It's one of a number of conversations Andrew Schneider has had in recent weeks on the subject, which he'll report on in more detail in the coming days.