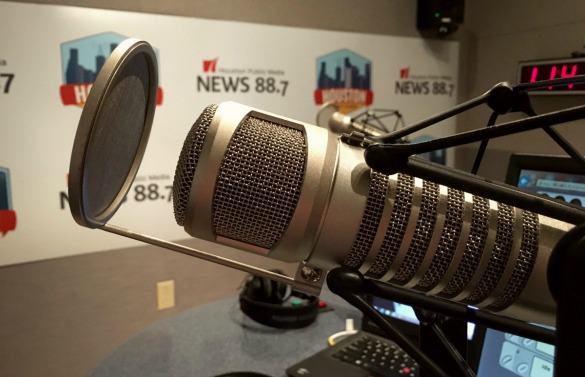 Today is Veterans Day. So we thought we'd bring you this story about a Houston veteran and his encounter with another veteran.
When Houston comedian Ty Mahany was in the military, he had an encounter with a survivor of the D-Day invasion. Like many of us would, he shook the veteran's hand and thanked him for his service.
But, while most encounters would end there, Mahany tells us what happened next and how it shaped his thoughts about people (including himself) thanking vets for their service.
Mahany is a frequent contributor to Houston Matters. While he stands out in his appearances on this show for his sometimes acerbic wit and unique perspective on the world, he's also known around town as a well-respected storyteller. In 2014, he won the grand slam competition at the Houston edition of The Moth StorySLAM, and his true-life, first-person accounts have also been presented at Bootown's Grown-up Storytime events.
Note: This story originally aired on Jan. 8, 2016.