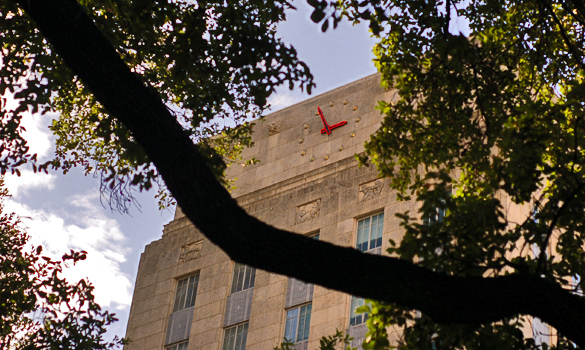 A couple of weeks ago (Oct. 26, 2016), the Houston City Council passed a resolution of support for Mayor Sylvester Turner's proposal to reform the city's pensions system. As News 88.7 reported, the deal includes $2.5 billion in benefit reductions, changes to annual cost of living adjustments and increased employee contributions. Mayor Turner says the proposal will lower the city's costs, reducing the city's nearly $8 billion in unfunded pension liability by more than 30 percent.
The plan now heads to the Texas Legislature for approval. The legislative session starts in January.
So, today, we examine who needs to buy into the City of Houston's pension plan for its best chances of being approved.
Who are the key state lawmakers to get on board? Who needs to be sold on this plan? Are there any guarantees the state legislature will even consider it? How do you overcome friction in recent years between city and state officials?
We talk with Jack Christie, At-Large Position 5 member of the Houston City Council and chair of the Budget and Fiscal Affairs Committee. And we check in with Bob Stein, political science professor at Rice University.