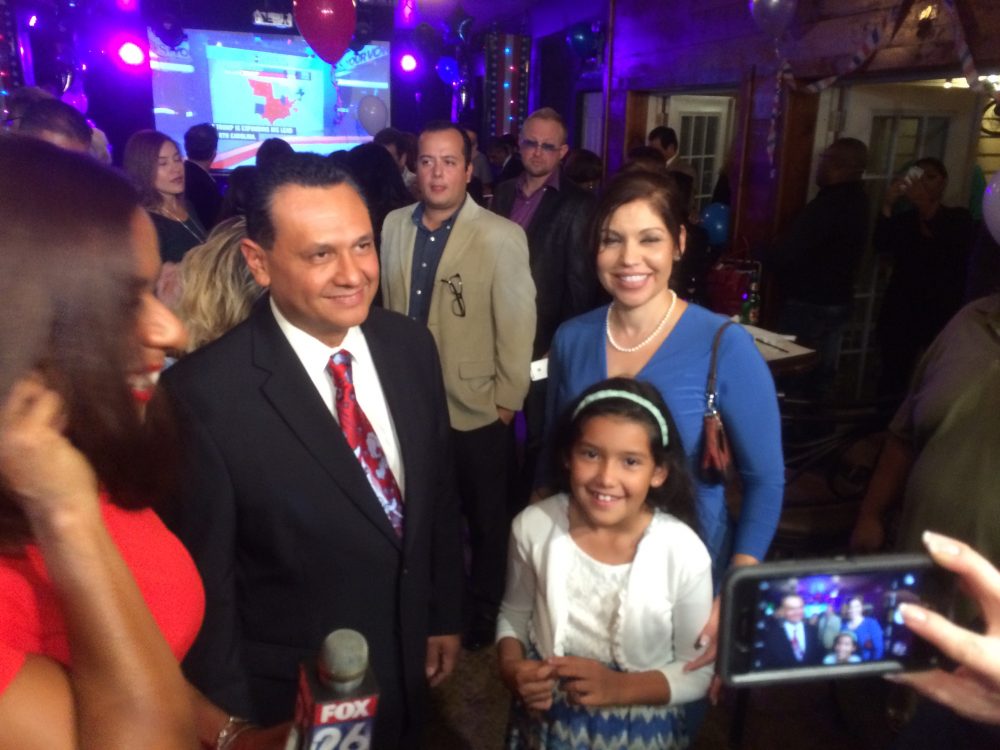 Ed Gonzalez is a former Houston police officer and city council member.
His campaign for sheriff centered on the Harris County Jail and how to improve it.
For several years now, the jail has suffered from overcrowding as well as mistreatment and preventable deaths of inmates.
In an interview with News 88.7 during the campaign, Gonzalez said he wants to make better use of the budget. Currently, many detention officers are working overtime.
"We have to relook at the hiring process, make sure we're staffing adequately because that leads to overtime cost," he said. "And then we need to be a leader on how do we find more alternatives to incarceration, as I did for example with the sobering center, and also be an advocate for bail reform."
Gonzalez was endorsed by the Texas Organizing Project. The organization's Tarsha Jackson said she wants Gonzalez to deliver on his campaign promise to end the 287(g) program.
It's an agreement with immigration authorities to report undocumented immigrants that are charged with a crime.
"I'm hopeful that he's going to come in and transform the way the sheriff's department has been operating for centuries," Jackson told News 88.7 at Gonzalez's election watch party.
The Harris County Deputy Organization endorsed Sheriff Ron Hickman.
But its president David Cuevas said they are looking forward to discussing their vision for the department with Gonzalez, "to make sure that there are guaranteed due process rights for employees and that staffing levels will increase so that way there is not going to be a security risk."
Cuevas said it will take a collective effort to address management of the overcrowded jail.