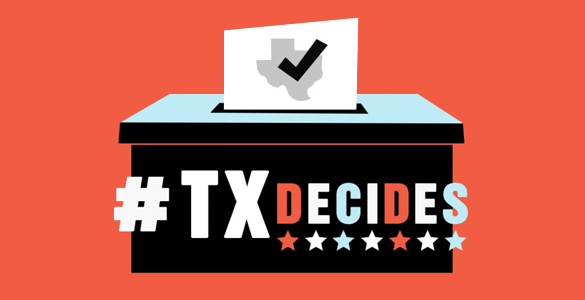 On this edition of Houston Matters, host Craig Cohen and University of Houston political scientist Brandon Rottinghaus discuss the results of Tuesday's election, both nationally and locally. Among the topics discussed: the Presidential race, Congress, voter turnout, voter ID, Harris County Sheriff and District Attorney election results, HISD's Proposition 1 (recapture), a few compelling state house races, and the tenor of politics in 2016.
Then, Craig welcomes author Jon Meacham back to the program. Meacham is the author of the 2015 biography Destiny and Power: The American Odyssey of George Herbert Walker Bush, in which he explored how the nation's 41st president has conducted himself throughout his life. The book, now out in paperback, offers a glimpse into a different era of less demonstrably angry and bitter political discourse. Craig and Jon discuss how we got here from there.
Also this hour…
Houston-based Rapper Calls Out Police AND African-American Community
After the shootings of law enforcement officers in Dallas last July (July 7, 2016), Houston-based rapper Joseph Wayne McVey – better known by his stage name Z-Ro – was inspired to write a song called No Justice No Peace. Despite what it might sound like, the rapper calls not only for more police accountability, but also for members of the African-American community to take responsibility for their own behavior. Z-Ro shares his thoughts on what he sees happening between members of his community and the police.
This is one of a number of conversations we're presenting as a part of our DiverseCity initiative. As part of that effort, Houston Matters will host a town hall on Tuesday (Nov. 15, 2016) examining the relationship between Houston's black community and law enforcement.
Houston Matters gets underway today at noon on 88.7FM or listen online. Join the discussion at 713-440-8870, talk@houstonmatters.org or @HoustonMatters.
Audio from today's show will available after 3 p.m. CT. We also offer a free daily, downloadable podcast here, on iTunes, Stitcher and various other podcasting apps.