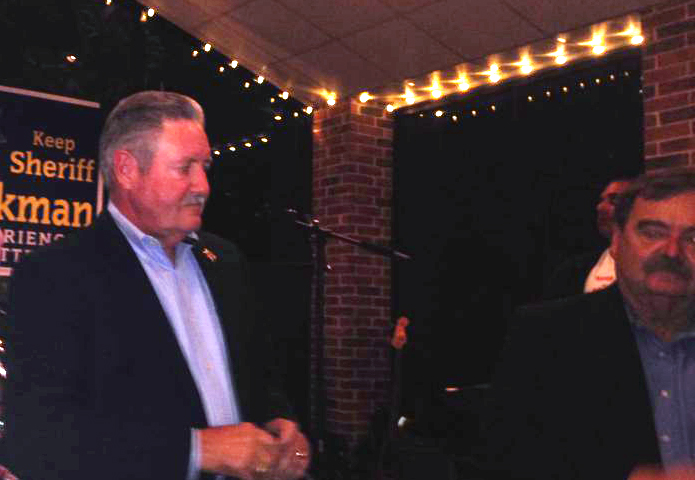 Republican Ron Hickman lost to Democrat Ed Gonzalez in the race for Harris County Sheriff.
Hickman campaigned mostly on his experience in law enforcement, but that wasn't enough to convince voters to let him keep the job.
"The voters have spoken tonight and, so, clearly they're looking for a different direction," Hickman said in his concession speech and added he is proud of the work he was able to do since May of last year, when he replaced Adrian Garcia, after he resigned as Sheriff to run for Mayor of Houston.
Hickman highlighted installing more cameras in the county jail and the upcoming new 911 call center as some of the achievements of his administration.
He also noted the importance of creating a DWI task force and a high-tech crime unit and commented the presidential race between Donald Trump and Hillary Clinton negatively impacted his chances to keep his job.
"This is clearly the Hillary effect. If you look at the numbers for the top of the ticket in Harris County all the way down, you know, it clearly is the same kind of sweep they saw, you know, eight years ago," Hickman stated.
Hickman also said he hopes Gonzalez will work on reforms that will improve the criminal justice system in Harris County and vowed to help the newly elected Sheriff with a smooth transition.