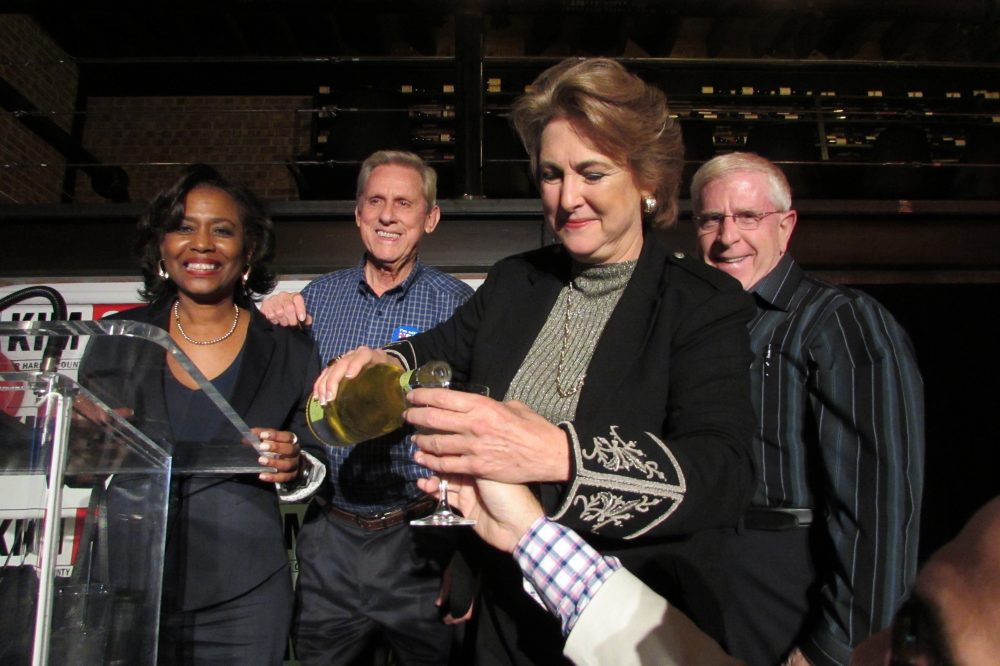 During a heated contest, Ogg campaigned on a platform of reforming the criminal justice system, by putting people in diversion programs that keep them out of the Harris County jail.
"Where we keep people in the workforce where we can, where we treat people with respect, and where we make people safer," says Ogg.
Ogg says she wants the DA's office to focus on violent offenders. And too many non-violent offenders are winding up behind bars. She cites as an example, marijuana offenders.
Another goal for Ogg is changing the bail bond system.
"If we can have the influence that I hope we can, then I think you'll see fewer poor people in jail, simply because they don't have the money to bond out," adds Ogg.
Ogg used to work as a prosecutor, and she formerly headed Crime Stoppers of Houston. And in recent years she's worked in private practice.
Anderson was appointed district attorney in 2013 to serve out the term of her late husband, Mike Anderson. She was then elected to a full term in 2014, defeating Kim Ogg. The two candidates squared off again and now Ogg is the new District Attorney for Harris County.