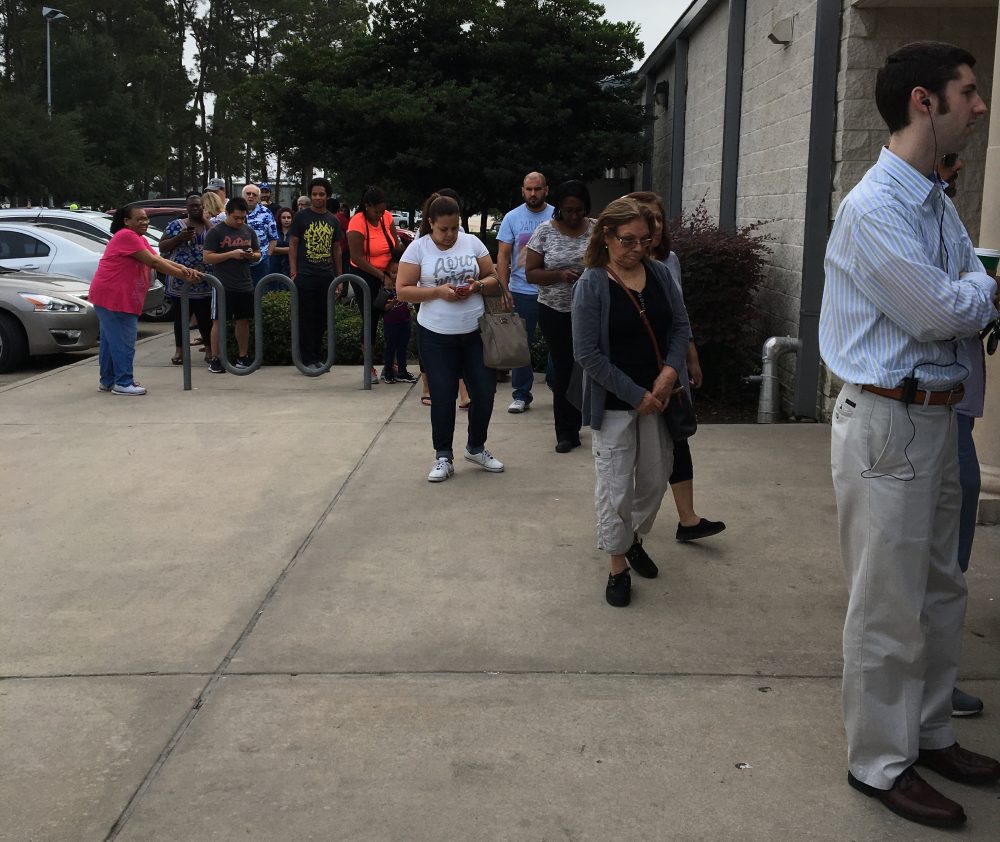 As early voting ends on Friday, people are still sharing reports about misinformation at the polls.
Houston Public Media has received emails and phone calls about poll workers in Harris County who are not giving out the correct information about what form of IDs are accepted to vote.
News 88-7's Laurie Johnson visited an early voting site in Kingwood and documented this poll worker making an announcement to people standing in line. You can hear it below:
"Anybody need to change your address? Just have your photo ID's out and ready. Thank you."
And again several minutes later…
"Just have your photo ID's out and ready. It'll speed up the process."
In the 40 minutes spent at this location, Laurie Johnson heard the poll worker give out these instructions several times.
Only once during that period of time did she say anyone without a photo ID should come talk to her.
The recording was played for Harris County Clerk Stan Stanart. His response:
"They should be saying more than that, but we did add some… what I call temporary employees for these last few days of early voting," says Stanart. "And even though we've trained all of our judges, we repeatedly sent messages out there; it's possible one of the temporary employees we sent out there to handle all the crowds they were going to expect today, didn't get the right message, so my regrets."
Stanart says he plans to call the precinct judges at that location and remind them to have poll workers provide more complete information.
Poll workers are supposed to tell voters that they should have their photo ID ready, but if they do not have a photo ID there are other alternative forms of identification they can use.
Early voting ends at 7 p.m. on November 4.
Election Day is on November 8.