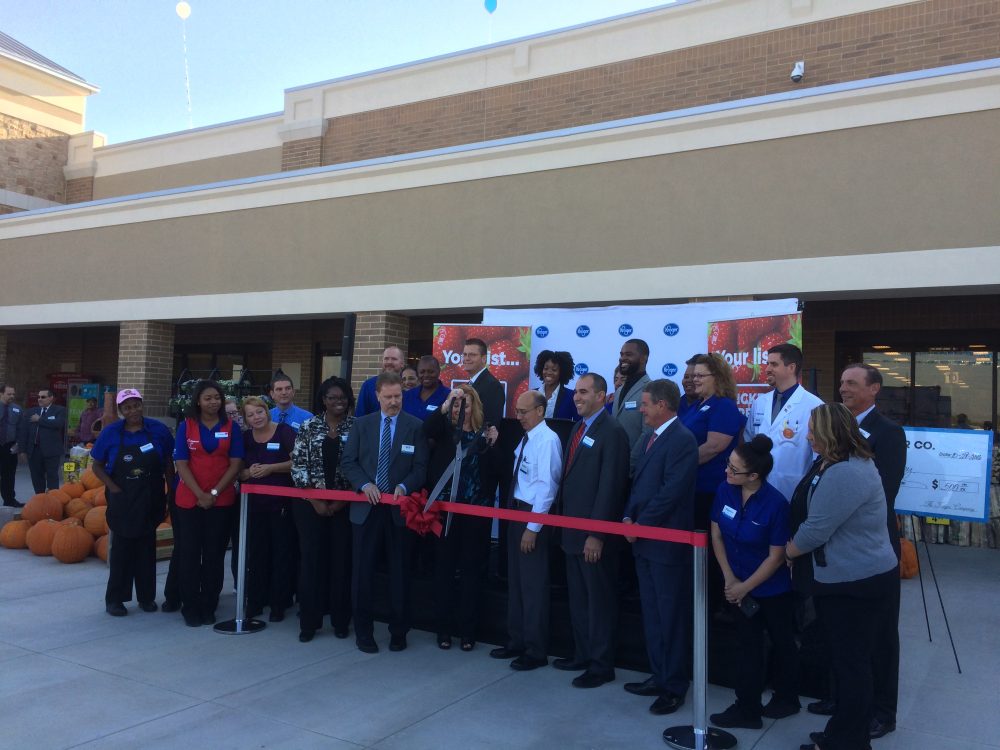 Kroger just opened its fifth store in Greater Houston this year – and the grocery store chain has more planned.
"We've made a commitment to invest over $500 million over the next five years, continuing to build stores just like this Kroger Marketplace," Mike Krell, Kroger's vice president of operations for the Houston division, said after a new store opening ceremony in Katy.
And Kroger is not alone. According to real estate services firm JLL, the Houston area leads the nation in retail development activity.
Simmi Jaggi, senior vice president with JLL, said many retailers stopped expanding during the Great Recession.
"So since 2008, our city on a residential basis has exploded and done extremely well, with a lot of corridors that needed and had large demand for retail," she said. "Those retailers are now coming in and filling in those pockets, so there's been a tremendous amount of pent-up demand."
Jaggi says that's true for retailers in general. Grocery stores actually kept expanding even during the recession.
But will the strong retail growth in Houston continue?
Jaggi expects it to slow down once the currently high need is satisfied, and the effect of the oil slump will probably catch up to retail as well – simply because fewer jobs mean fewer people move here, which will have an effect on demand for new stores.
"If energy and office, if they have been impacted for the past 18 months, I would expect another 12 to 18 months and then we'll see that more of a considerable slowdown with retail," Jaggi said.
For now, retailers are trying to come up with creative ideas to stay ahead of the growing competition, such as pickup windows or even drive-thrus at grocery stores.