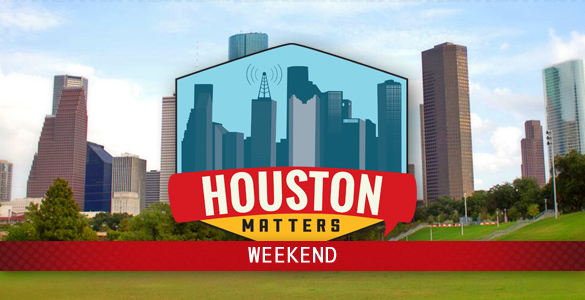 On Sept. 30, 2016, Gov. Greg Abbott announced Texas was officially pulling out of the national program to resettle refugees, making good on an earlier threat to withdraw if the Obama administration didn't accept changes to the program the state demanded, citing security concerns. Gov. Abbott's statement said the state wanted refugees better vetted on whether they posed national security risks. (Refugees already go through extensive screenings before being resettled).
Houston-area lawmaker Gene Wu, a Democrat representing District 137 (including portions of southwest Houston) in the Texas House, says the move is purely political and will only make work harder for the agencies that serve refugees. On this edition of Houston Matters Weekend, we talk with Wu about his concerns and what this may mean for refugee resettlement in Houston and the rest of Texas going forward.
Also this hour…
Judicial Vacancy Backlog
There are currently 12 judicial vacancies on the federal bench in Texas — ten in district courts and two on the Fifth Circuit Court of Appeals. That's more vacancies than any other state. We discuss what's behind the backlog and the impact of judicial vacancies on federal courts with Houston attorney David Furlow, a member of the board of trustees for the Texas Supreme Court Historical Society.
Uncovering the History of One of Houston's Earliest Neighborhoods
Then, the Texas Department of Transportation does more than build roads and paint yellow lines. TxDOT also preserves sensitive archaeological sites in the path of highways and bridges. The man in charge of that is Jason Barrett. He's an environmental specialist in archaeological studies in TxDOT's environmental affairs division. Lately, he's been learning about one of the earliest neighborhoods in Houston's history: Frost Town.
Long since buried by the railroad and other signs of modern progress, the original "Frostown" settlement predated the Allen Brothers. And by the early 20th century, it was a working-class neighborhood with a largely immigrant population. Barrett shares what he's learned about it.
Saving the Monarch Butterfly
Finally, former First Lady Laura Bush is calling on Texans to improve the habitat for monarch butterflies. Mrs. Bush founded a statewide initiative called Texan by Nature, a community-run conservation effort. The U.S. Fish and Wildlife Service is currently studying the monarch to determine if it should be listed under the Endangered Species Act. By some estimates, the migrating population has dropped by as much as 90 percent over the last two decades.
Houston Matters producer Maggie Martin visits with Dr. Nancy Greig at the Cockrell Butterfly Center at the Houston Museum of Natural Science to learn what's behind the decline.
Houston Matters Weekend airs every Saturday at 1 p.m. on News 88.7.
If you have questions or comments about something you hear, e-mail us at talk@houstonmatters.org. | News 88.7 Program Lineup