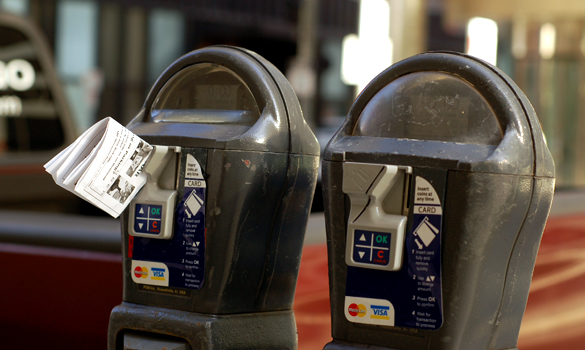 We've all probably had the experience of circling around the city blocks in downtown Houston trying to find parking. City officials say all those cars searching for an open space make downtown traffic more congested and worsen air pollution from automobile exhaust.
To help simplify that experience, Houston City Council recently approved an agreement with TxDOT to secure the funding for a downtown parking guidance system. City officials say the problem isn't available spots. It's that many motorists don't know where to park downtown. So, the city is hoping this new system would solve that.
To learn more about the system, we talk with Maria Irshad, the assistant director of Houston Parking Management.
(Photo: Michael Hagerty, Houston Public Media)
MORE:
New Downtown Houston Parking Program Designed To Keep Traffic Moving (News 88.7, July 18, 2016)
City Takes Next Step to Install Downtown Parking Guidance System (Houston Chronicle, Oct. 12, 2016)
City of Houston Parking Initiatives FY 17 (City of Houston, July 18, 2016)