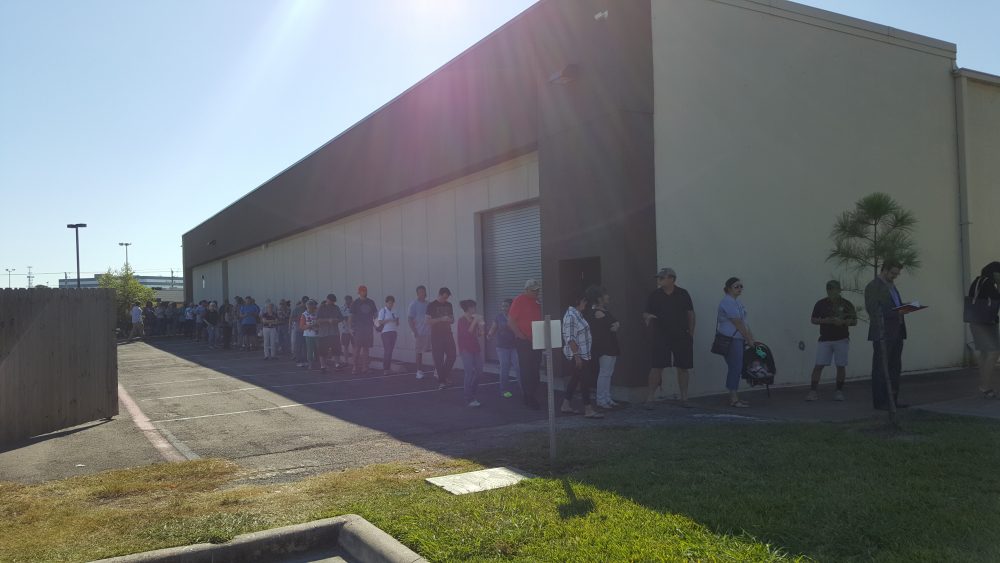 Some early voters say that they have found out that poll workers at some locations are providing wrong information about the kind of ID needed to cast a ballot.
Eligible voters do not need to present a photo ID to submit a ballot. There are 7 other options people can choose from.
Ruth Baxter said a poll worker misinformed people at the Clear Lake City-County Freeman Branch Library.
One of our reporters had a similar experience at a different location after asking about alternatives to a photo ID.
This information was brought to the attention of Harris Country Clerk Stan Stanart. Here is what he had to say.
He went on to explain that poll workers are trained on voter ID situations and that there are posters in four languages at each location explaining the correct ID information.
The last day for early voting is Friday Nov. 4th. Election Day is Tuesday Nov. 8th.
Abner Fletcher and Andrew Schneider contributed to this report.