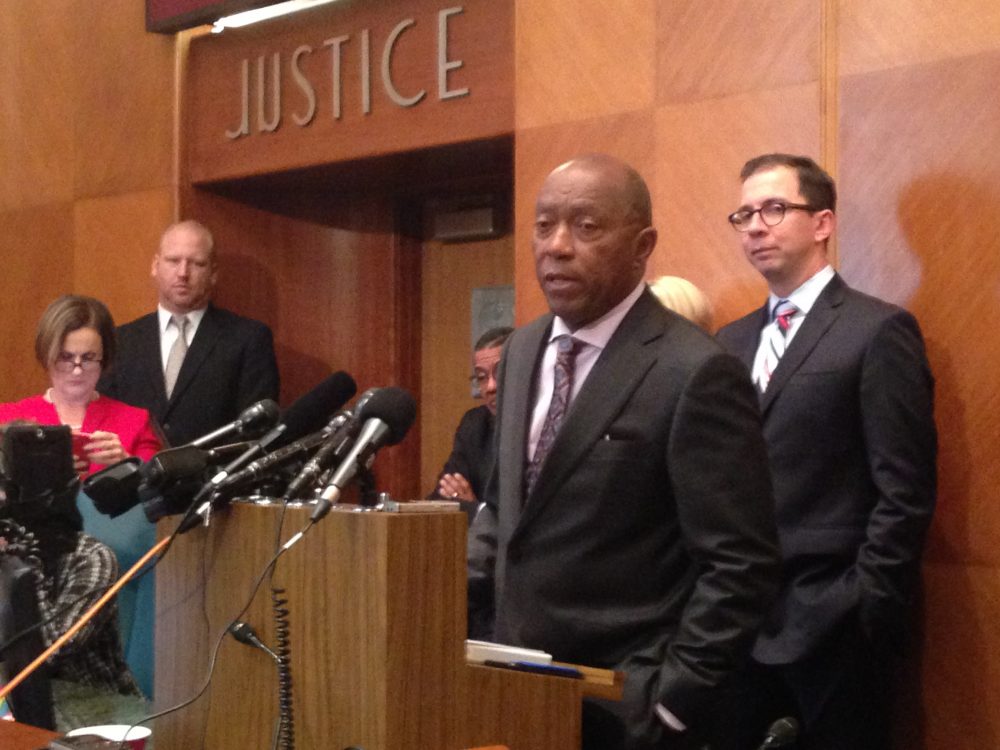 The Houston City Council passed a resolution of support for Mayor Sylvester Turner's proposal to reform the city's pensions system.
The debate on Turner's proposal began with Council Member Michael Kubosh saying he wanted to delay the vote by using a procedure called tagging.
Turner emphatically addressed Kubosh, saying that all members of the council had been thoroughly briefed on the plan.
He added that credit rating agencies, the Greater Houston Partnership and others had also been properly informed.
Turner also made a point of the fact that no Houstonian has spoken against the proposal at the council's public sessions.
After he heard those arguments, Kubosh decided not to tag the vote.
During the rest of the debate, several council members praised the way Turner has approached the pension reform.
"It's been transparent, it's been thorough. If you don't have the information, ask the questions, because everybody is open and honest. I'll be proud to vote for you on this, I'll be proud to support you three years from now 'cause no one, no one, could have gotten this done," said Council Member Dave Martin, who represents District E.
However, Council Member Mike Knox, who holds the At Large-Position 1, was not on board.
"This is in fact political theater. It's not necessary for you to have this resolution to carry this legislation to Austin," noted Knox, who elaborated on why he is critical of the process the mayor used to design the pension reform.
"We've not been a participant in the negotiations or any other aspect of this plan," Knox added "and so we must rely on a proposed piece of legislation that has yet to be written."
Knox was the only council member that voted against the plan.
After the council's meeting Turner expressed his gratitude saying "it was a very strong vote and on a very tough, complicated issue that means a great deal to the people in this city and to every single employee."
The next step is that members of the Texas Legislature introduce bills based on the plan supported by the council.
The mayor says he is optimistic the proposal will pass in Austin.
However, State Sen. Paul Bettencourt remains skeptical.
He insists that he wants more information about how the city and its employees would negotiate adjustments to the pension system if the annual costs are higher than the limits they had agreed on.
"There's going to be a huge question mark. I mean, at this point in time, without those key events, you know, the data points, I couldn't vote for it at this point because I don't even know what I'm voting on," Bettencourt said.
The legislative session will start next January.