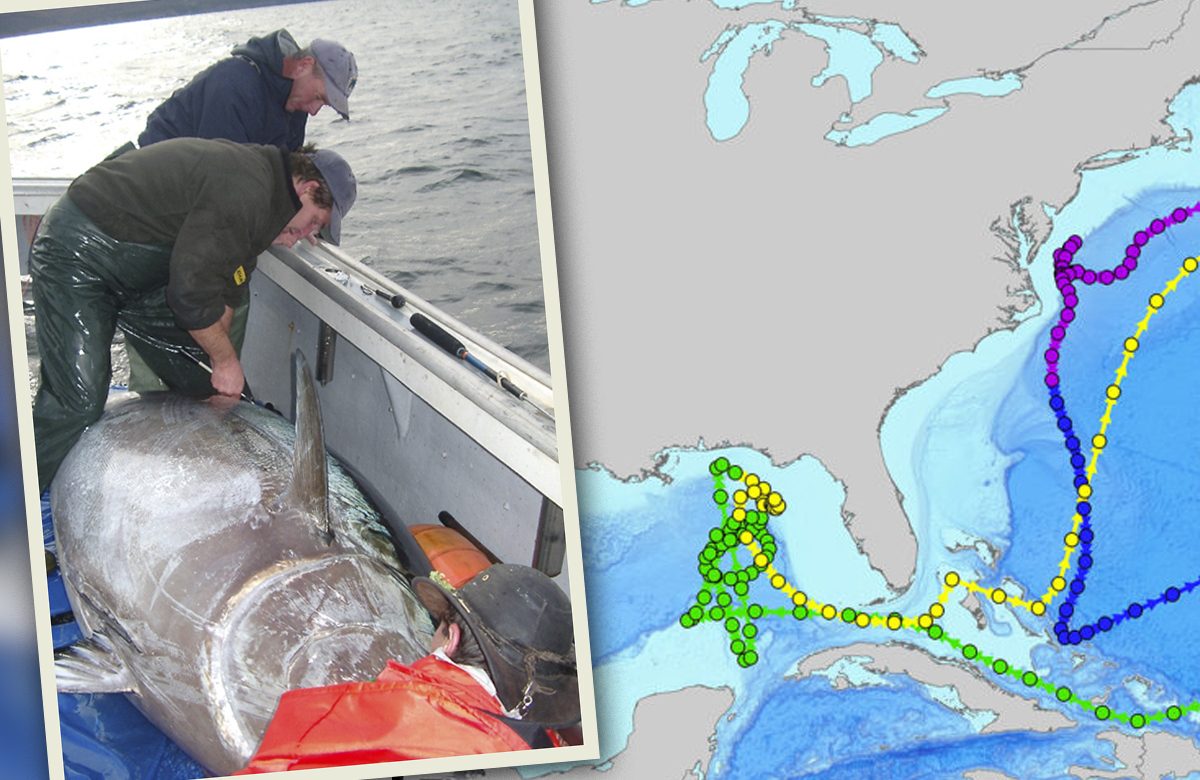 The new movie Deepwater Horizon serves as a grim reminder of what happened on April 20, 2010 in the Gulf Of Mexico. That's when eleven crewmen were killed on the Deepwater Horizon offshore oil rig, about 50 miles off the coast of Louisiana. That deadly incident was just the start of what became an all-out environmental catastrophe, as millions of barrels of crude oil spilled onto beaches and wetlands from here in Texas all along the Gulf Coast to Florida during a months-long effort to seal the well.
The spill was the largest marine oil spill in U.S history, and many organizations have been examining the fallout from that spill, including NOAA and Stanford University, who have released a new study shows how the spill might have affected the 2010 breeding season for bluefin tuna. The species' spawning grounds extend throughout the northern Gulf of Mexico.
It seems that the spill, along with warming seas and the pressure of fishing, could make it more challenging for this fish population to rebuild.
To learn more, we talk with Elliott Hazen, a research ecologist with the NOAA Southwest Fisheries Science Center in Monterey, Calif., and the first author of the study.
(Above: INSET — Researchers tag a 1,000-pound giant bluefin tuna off Port Hood, Nova Scotia. Image Courtesy: TAG A Giant. BACKGROUND — Electronic tagging data from bluefin tuna show that the fish were actively spawning in the Gulf of Mexico during the height of the Deepwater Horizon spill, illustrated by the green and yellow data points. Image Courtesy: Stanford University)
MORE:
Deepwater Horizon Oil Spill Impacted Bluefin Tuna (Stanford News, Sept. 30, 2016)
The Environmental Effects of Deepwater Horizon Six Years Later (Houston Matters, April 29, 2016)