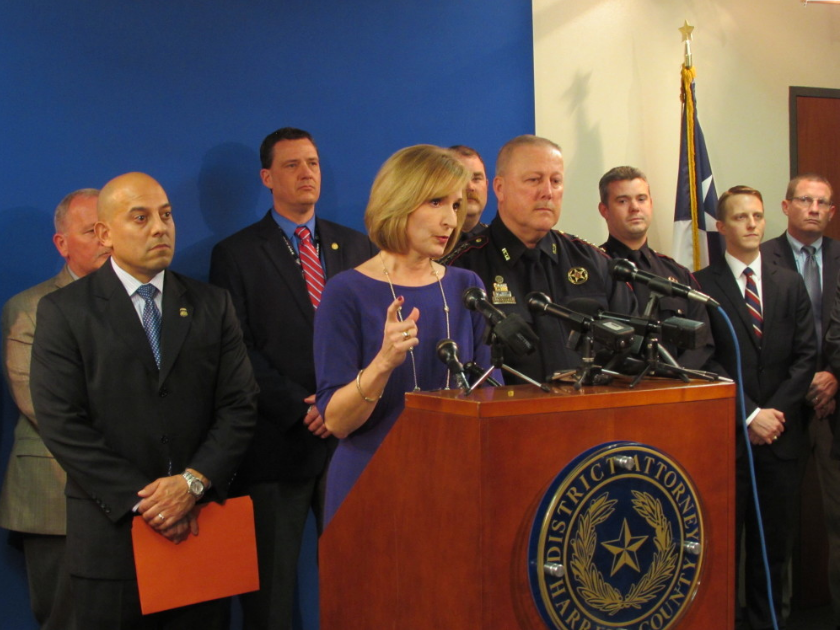 Like some people who've had too much to drink, Rachel Chizum thought she'd be OK to drive. We met Chizum near her job in north Houston. She told us what happened to her a couple of years ago.
"I was like, I've done this so many times. I just live a couple of miles up the street," says Chizum. "I know the route like the back of my hand. I could do it blindfolded."
But Chizum didn't get very far. She was about to merge onto Interstate 45 when the blue lights appeared in her rearview mirror.
"I know I wasn't speeding but they pulled me over," adds Chizum. "They didn't need a reason anyway."
And come to find out, Chizum was far from OK to drive. She says her blood alcohol level was twice the legal limit.
To complicate matters this was Chizum's second DWI. She pleaded guilty and got two years probation. Her case was later transferred to SOBER court, an initiative for people at risk of driving drunk again in the future.
The program requires more than just a check-in with a probation officer. There are classes, frequent court appearances, and drug and alcohol testing. But Chizum says the personal attention totally changed her attitude.
"They're there to listen to you," says Chizum. "They're there to help you."
How to deal with offenders like Chizum is one of the issues in the D.A.'s election. Incumbent Republican Devon Anderson is locked in a tight, contentious race against Democratic challenger Kim Ogg.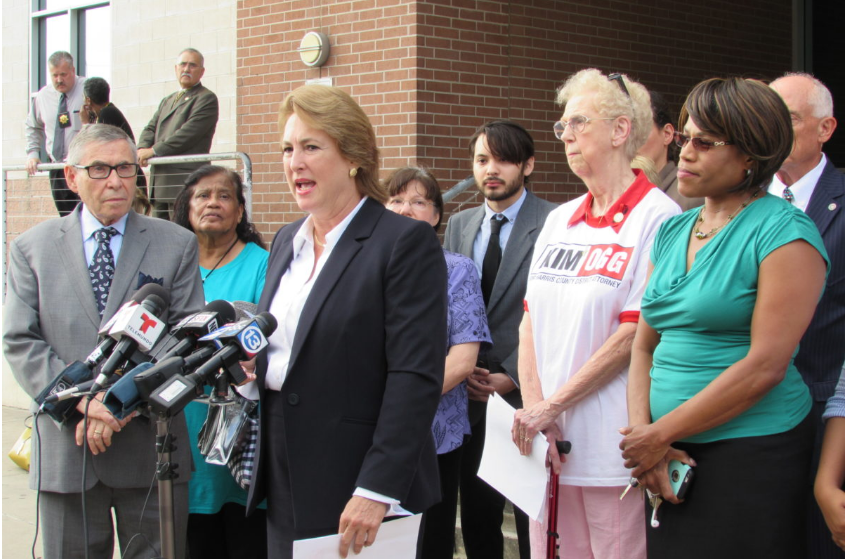 Besides the DWI court, Harris County has set up other specialty courts, like the STAR court for non-violent drug offenders. There's also the SAFE court for prostitution cases. Other initiatives are aimed at veterans.
"We're waking up to the fact that we cannot keep building jails and prisons to keep up with this kind of policy that would just lock these folks up rather than really addressing their issues," says Sandra Guerra Thompson, Director of the Criminal Justice Institute at the University of Houston Law Center. "The purpose of the courts is to try to get people out of jail more quickly so that they're not stuck in jail for low-level offenses."
So how bad of a problem is it?
Officials say there have been some days when the Harris County jail population reached over 9,000 inmates. The county then has to spend thousands of dollars to transfer inmates to jails in other counties.
And what about people who are mentally ill?
The Harris County Jail is considered the largest mental health provider in Texas, but Thompson says it's not really set up for that.
Another issue that causes overcrowding — people arrested for nonviolent offenses who don't have the money to post bond.
"The people that we're talking about tend to be people who are just barely hanging on, and two to three days without work means that they lose their job," explains Thompson. "And they lose their job, they lose their apartment. They lose their apartment, they lose their kids. And it just spirals out of control."
So where do the candidates for Harris County District Attorney stand on the issue of diversion courts?
Devon Anderson points to several new programs with the goal of ending what she calls "criminal history building." That's when offenders agree to do a small amount of jail time so they don't have to deal with probation.
"Especially we saw that with the less than a gram cases in felony court where people would take a felony conviction but do 30 days in the county," says Anderson. "For a drug addict that's very attractive because they don't have to do any treatment. They get back out and they can keep getting high but we see them right back again."
Ogg is also a fan of diversion courts, but she says to make those programs really work, you have to open them to more people.
"They have proven effective and they are part of what I would say has improved, the part of the system that has improved, in the last 15 years," says Ogg. "Unfortunately they represent a tiny fraction of the people charged in Harris County."
Meanwhile back in north Houston, we asked Chizum where she thinks she'd be right now if it wasn't for SOBER Court.
"Well if I wasn't locked up in the jail I'd be on my way," says Chizum. "One day or another, I just know that for a fact."
Chizum hopes to soon complete her probation. She says she'd like to counsel other people going through the program.