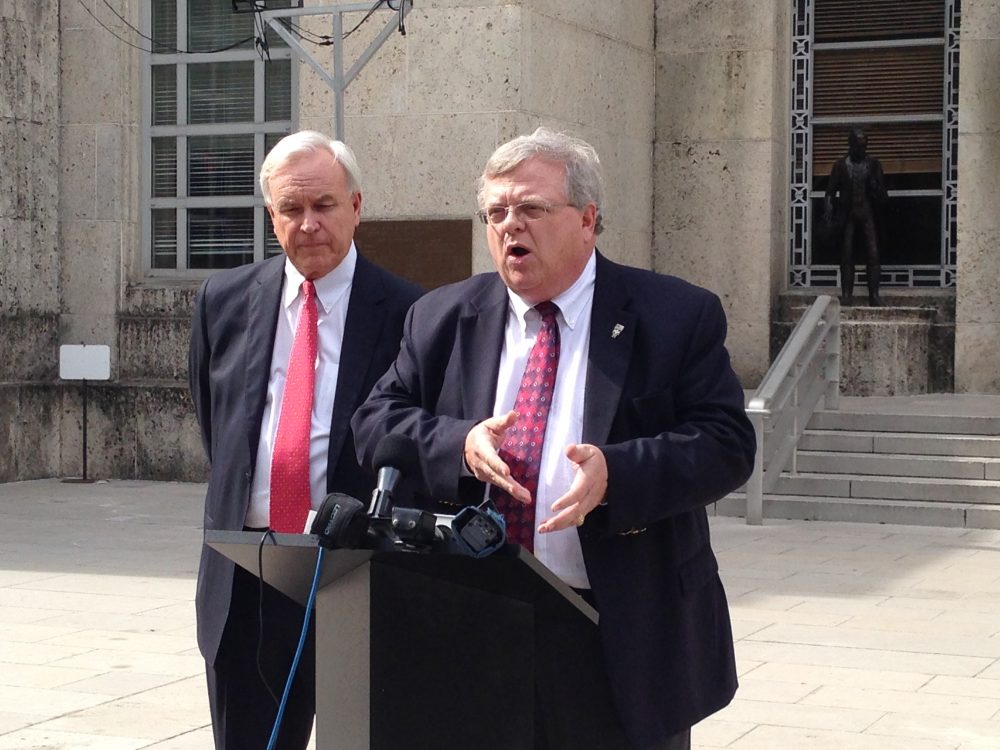 Houston Mayor Sylvester Turner announced on Monday that the three city employee pension systems had approved his pension reform plan and a vote on the proposal is scheduled Wednesday. But at least one city council member says he wants to put it on hold.
Council Member Michael Kubosh, who holds the At Large-3 position, says he will try to delay the vote on the pension reform proposal using a procedure called tagging.
Kubosh said he has two reasons.
He says he needs more time to study the plan and, in addition to that, he notes that he is doing what State Sen. Paul Bettencourt has suggested.
"He wants more time to look at this and if a state senator asks you to do something like this, a council member should do it," Kubosh said.
Bettencourt held a press conference at Houston's City Hall on Tuesday afternoon.
He said one of his main concerns has to do with an important detail of the mayor's proposal.
"The enforcement mechanism on the pension proposal is still up in the air," he said.
Bettencourt explained that it is not clear how the city and its employees would negotiate adjustments to the pension system if the annual costs exceeded the limits they had agreed on.
Turner's former opponent in the mayoral race Bill King was with Bettencourt at the press conference.
He also asked for Houston City Council and even Houstonians to have more time to review the proposal.
"This is a decision to commit between 20 and 26 billion dollars of taxpayers resources over the next 30 years. This will have very long ranging consequences and we need to make sure we understand exactly what's being proposed, and look at it candidly and with all the data," King noted.
Even if Kubosh tags the vote, his move could be overridden, but he says that will not stop him.
The reform of the city's pension system is one of Turner's main priorities.
The mayor has emphasized his plan would immediately reduce by more than 30 percent the almost eight billion dollars in unfunded pension debt.