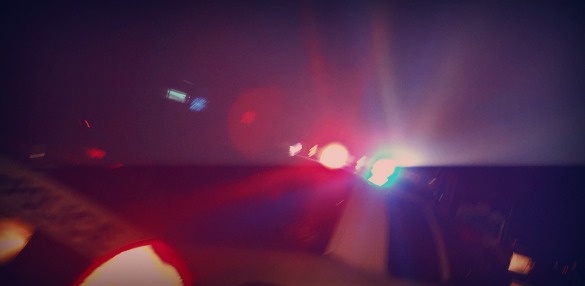 We've previously discussed on our program how pervasive drunk driving is in Harris County and ways in which law enforcement and courts are trying to crack down. But what do we do about repeat DWI offenders?Those who, after initial interactions with law enforcement and the court system and despite whatever punishments are handed down, drink and drive again and again? Would harsher penalties issued sooner make a difference? Based on data from 2015, there were 6,600 inmates in Texas prisons because of DWI convictions. Is prison the answer?
On this edition of Houston Matters, we discuss the options available for addressing, treating and (ideally) reducing the number of repeat drunk driving offenders in Texas with Criminal Court and SOBER Court Judge Diane Bull, and Assistant District Attorney Alison Baimbridge, who heads up the Harris County DA's Vehicular Crimes Division. We welcome your thoughts, as well.
Concerns Over Wastewater in Gulf of Mexico
Also this hour: According to federal environmental officials and in response to a Freedom of Information Act request, more than 70 billion gallons of wastewater from fracking was dumped into the Gulf of Mexico between 2010 and 2014. We learn more from Kristen Monsell, a staff attorney with the Houston-based Center for Biological Diversity, and discuss water safety and wastewater treatment with Rice University materials science associate professor Qilin Li.
A Houston Matters Update: Strategies to Reduce Misdiagnosis in Hospitalized Patients
Last year (Sept. 23, 2015), we discussed a report which said most people will experience at least one diagnostic error (an inaccurate or delayed diagnosis) sometime in their lifetime. It warned that — without some changes — our health care system could see more such errors in diagnoses, which could be bad news for all of us. Now, one of the Texas Medical Center researchers we spoke with is back to tell us about five solutions identified to combat patient misdiagnosis. We welcome your questions for Dr. Hardeep Singh, an associate professor of medicine at Baylor College of Medicine. He heads the Health Policy, Quality and Informatics Program at the Houston VA Center for Innovations in Quality, Effectiveness and Safety.
The Cougars Stumble as the Texans and Rockets Prepare
SMU upset the UH Cougars 38-16 in college football Saturday (Oct. 22, 2016). We discuss what went wrong for the now 6-2 Cougars with Jeff Balke, who writes for the Houston Press and Houstonia Magazine, and joins us most Mondays to discuss developments in Houston sports. We also turn our attention to tonight's Monday Night Football game between the Houston Texans and the Denver Broncos and preview the upcoming Houston Rockets basketball season. We also give a nod to the Chicago Cubs' first visit to the World Series since 1945. (And not just because Houston Matters' Senior Producer Michael Hagerty is a lifelong Cubs fan. Though, yes, a little bit because of that).
Houston Matters offers a free daily, downloadable podcast here, on iTunes, Stitcher and various other podcasting apps.