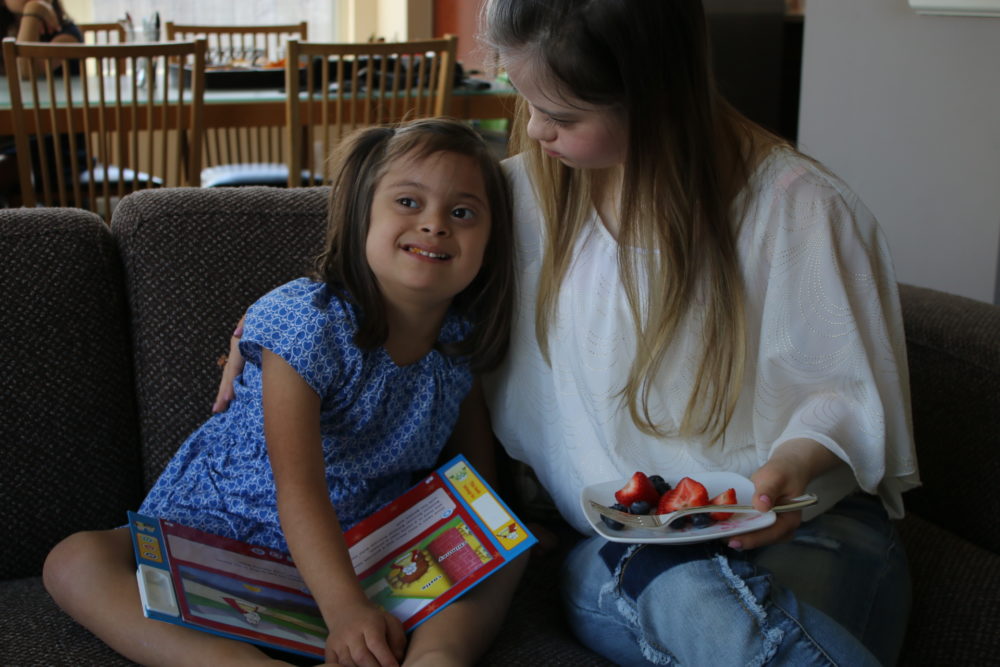 When children have disabilities, federal law recommends that they attend mainstream education classes with other non-disabled students as much as possible.
But in The Woodlands, one family is fighting for their daughter to be included more in the first grade – and not segregated in special ed.
"We feel that by not being there, she's missing opportunities to learn what they're learning and also learn from her peers," said Jaime Pichardo.
At home, her mom Karina Pichardo said that their daughter Miranda acts like a lot of 6-year-old girls. For example, she loves the Disney movie "Frozen."
"She's in love in Elsa and she likes to dress up like Elsa. Pretty much Disney movies, she's a fan of that," she said.
She loves to sing like Elsa, too.
"Miranda also has Down Syndrome, but that doesn't stop her," said Karina Pichardo.
What Pichardo fears is holding Miranda back is how the Tomball Independent School District treats her. Miranda spends more than half her time separated from the general first grade class. Instead, Miranda is isolated with other children with disabilities. She has to work on life skills, instead of socializing and learning to read with non-disabled students.
The Pichardo family will argue their case against Tomball ISD at a hearing this week. They want Miranda to attend more general education classes, in line with federal guidelines.
The Pichardo's attorney, Dustin Rynders with Disability Rights Texas, said that case centers on the idea of inclusion, which is decades old.
"It's everything from including them in class to including them in a regular lunch room and in extra-curricular activities. And the idea is to prepare them for a life where they're included in our communities," Rynders said.
They will have a special expert witness: "I'm Megan Bomgaars and I'm here to testify for Miranda."
Bomgaars, 23, is part of the cast in the cable documentary series, "Born this Way." In high school, she competed with the cheer-leading squad. Now, she's attending college in Colorado. She's accomplished all this with Down Syndrome. Her message to Tomball ISD: Don't limit people.
"I don't know why they did this. I can tell this girl loves to read and writing. I can tell she can do something for herself and she's going to do it," Bomgaars said.
Tomball ISD declined to comment on the case. In an email, the district's spokeswoman Staci Stanfield said that they're committed to educating all students fairly, according to state and federal law.