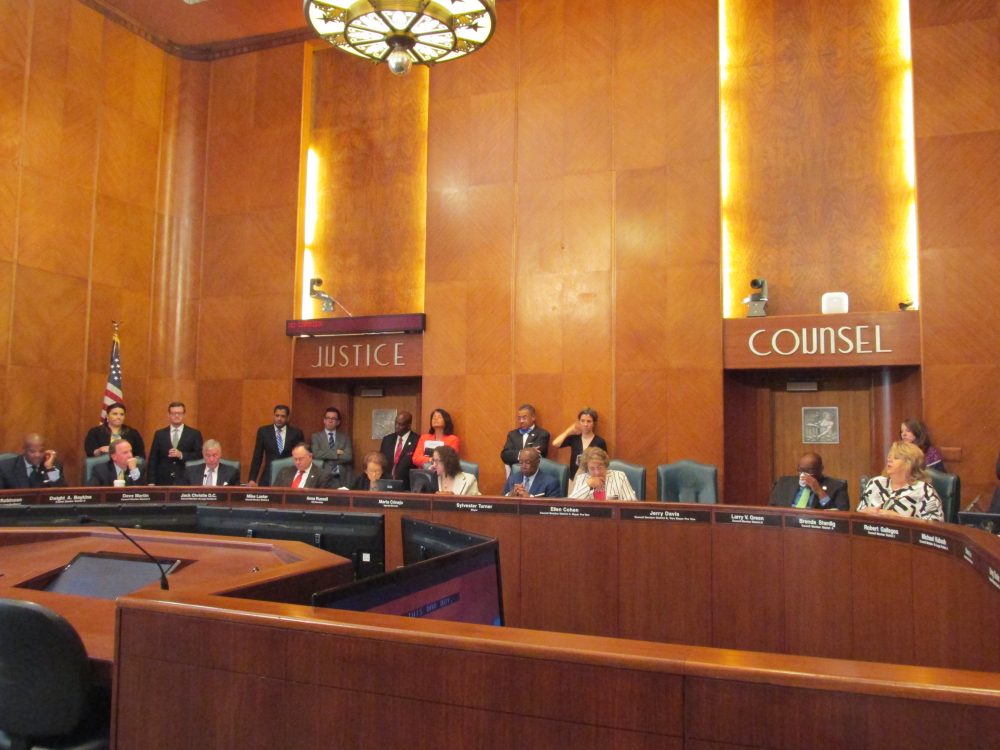 Houston City Council Member Robert Gallegos, who represents District I, is proposing that Mayor Sylvester Turner and the council consider the option of not including the addresses and phone numbers of public speakers that the city publishes because of an incident that happened during this week's meeting.
Residents of the Glenbrook Valley neighborhood, located in southeast Houston, were present at the meeting as public speakers on Tuesday afternoon. They told the council about their concern over the growing presence of prostitutes and people who consume alcohol and drugs in their neighborhood.
Then an activist with the Houston chapter of the Black Lives Matter movement accused them of having a racist and elitist attitude towards homeless people.
One of the Glenbrook Valley residents says two men that supported the argument made by the activist pointed at the list of public speakers as they looked at him and he felt intimidated because his address and phone number were on the list.
The man, who contends his community's concern is not about homeless people but about the actions he and his neighbors conveyed to the council, says he interpreted the men's gesture as a threat.
"None of our residents should ever be harassed or intimidated by us or any other member of the public for expressing their opinion. All residents should feel welcome and comfortable in this chamber," Gallegos emphasized during the session of the meeting held on Wednesday morning.
Turner categorized Gallegos' proposal as "a reasonable request" and told him he is willing to consider not including personal information on the list.
At-Large Position 3 Council Member Michael Kubosh and his colleague Steve Le, who represents District F, said they would prefer that the mayor and Houston City Council members still get a version of the list with the public speakers' personal information, but that the copies provided to the public don't include it.