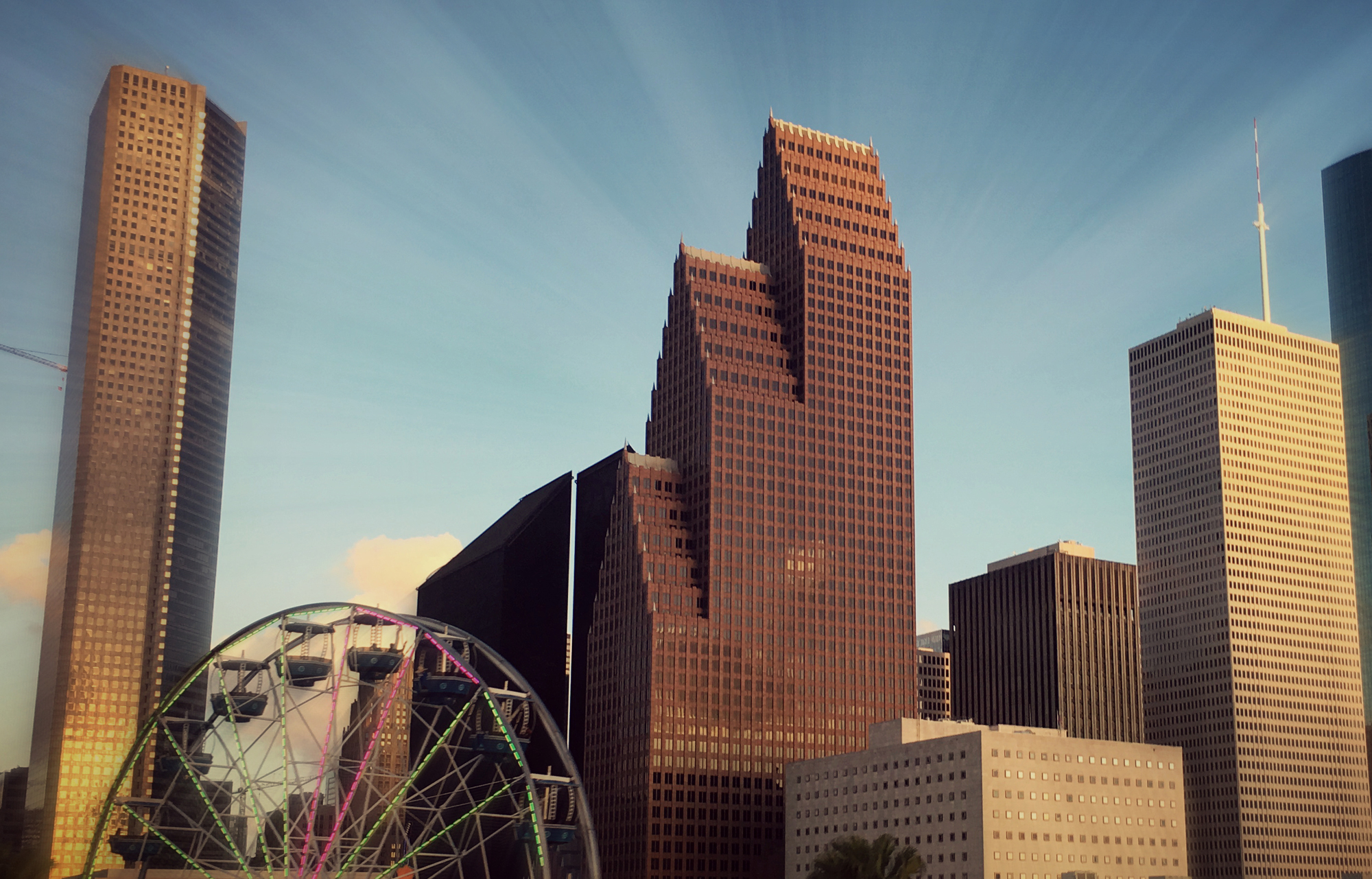 What does it mean to be an American? That's a question that's evolved over our nation's history and one that underlies much of the debate in the current presidential election. And so today we join the public radio project called A Nation Engaged and discuss what it means to be an American these days – and how the presidential candidates and other leaders might shape that vision.
But first, being a show about Houston, we zoom in a little closer and ask what it means to be a Houstonian. Is it being born here? Or are there some specific traits — like being friendly? Or perhaps there are some rites of passage — like surviving your first summer.
Share your thoughts on what it means to be a Houstonian — and an American — now at talk@houstonmatters.org.
We've got three guests joining us to weigh in on what it means to be a Houstonian: Brittany Bly is the founder of Pop Shop America, Angela Lee is the principal designer of Evolution by Design Inc, and Cort McMurray is a frequent contributor to the Houston Chronicle's Gray Matters column and president of Pelican Pool Service.
And joining us to discuss what it has meant to be an American over the years is Dr. Nancy Beck Young. She's specializes in 20th century American politics.
MORE: Will 2016 Be The Year Texas Latinos Vote In Strength? (News 88.7, Oct. 10, 2016)