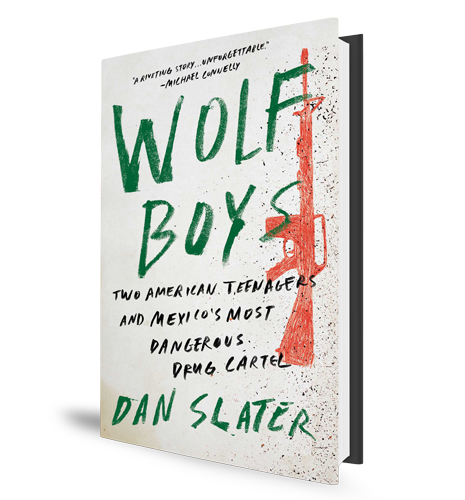 The book Wolf Boys is the true story of two Texas teenagers who were recruited as killers for a Mexican drug cartel. The story follows Gabriel Cardona and his friend Bart Reta as they were recruited, trained and worked for the Zetas.
Former legal affairs reporter Dan Slater first learned about the boys in a news article back in 2009. He says it's a story that stayed on his mind for several years, leading him to reach out to Cardona and Reta in 2013 and write them.
He tells Houston Matters producer Maggie Martin what fascinated him about their stories and his thoughts on his book being banned in Texas prisons.
Both Cardona and Reta are serving life sentences.
MORE:
'Wolf Boys' Tells The Story Of Americans Lured To Join Mexican Drug Cartel (NPR, Sept. 10, 2016)