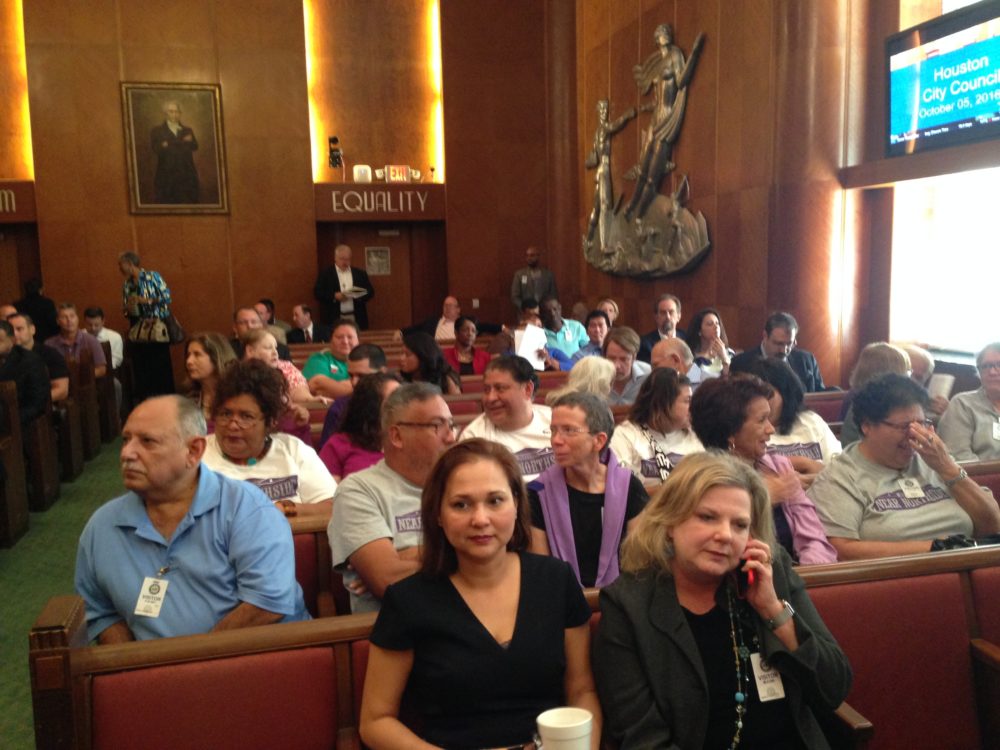 The Houston City Council held a public hearing about how to deal with crime in the Near Northside neighborhood, a measure numerous residents of the area are clamoring for.
More than 100 people turned in a petition back in August asking for the city to establish a civility ordinance in Near Northside.
The measure would prohibit sitting, laying or sleeping on sidewalks from 7 a.m. to 11 p.m.
Area residents think it would help them combat vagrancy, trespassing and drug dealing, as well as other kinds of crime.
Council member Karla Cisneros, who represents District H –which covers Near Northside— supports the ordinance and says the murder of 11 year-old Josue Flores back in May was a point of no return.
Cisneros says Flores' murder "became a catalyst for many things," including a movement to combat illegal activity more effectively.
The Houston Police Department compiled data about calls for service in Near Northside.
They compared the period from January to September of 2015 to the same period this year and HPD's analysis concludes that calls regarding trespassers, for instance, increased by 95 percent.
That is the kind of thing that worries Marta Martinez, a long-time resident of the neighborhood.
"My roots are planted in this neighborhood, I'm not going anywhere. So are my parents and so are my children and perhaps their children. City of Houston Council members: can you make this happen I ask you. I believe that you can," Martinez said during the section of the Council's meeting reserved to public speakers.
Other parts of Houston, such as the Central Business District and Midtown, already have ordinances of this kind.
Houston City Council is expected to vote on the ordinance sometime this month.