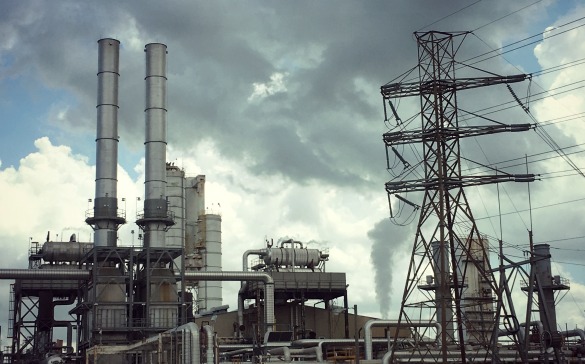 Back in May (May 19, 2016), we spoke with Houston Chronicle reporters Matt Dempsey and Mark Collette about the first installment in an extensive series called Chemical Breakdown, looking at chemical facilities in the Houston region.
In the initial piece, Dempsey and Collette looked at chemical inventories for 2,500 businesses in the Houston area and, working with chemical safety experts at Texas A&M, they analyzed the threat of each facility to the local population.
They found about 55 of those facilities have a high threat potential to the local area, while 600 have about a medium threat and about 80 percent of these facilities have 10,000 people or more living within a two-mile radius of them.
They also found OSHA doesn't inspect many facilities. When it does, it's usually when there's a complaint or an incident. The EPA doesn't look at entire classes of hazardous chemicals when they examine sites, and the U.S Chemical Safety Board issues recommendations on sites that are often ignored.
This year-long investigation lead to five more parts, and Collette and Dempsey join us to discuss their further investigation.
MORE:
Chemical Breakdown Series (Houston Chronicle)
What Dangers Does the Chemical Industry Pose to Houston? (Houston Matters, May 19, 2016)