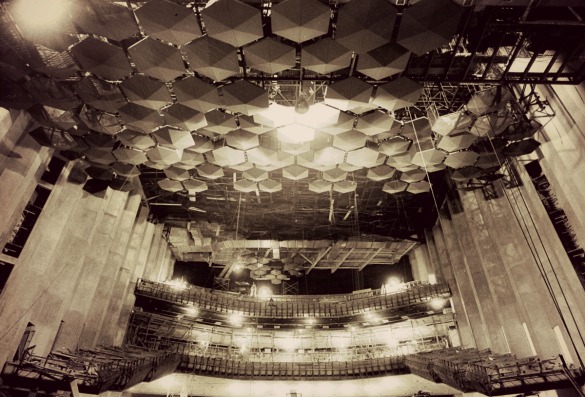 Fifty years ago today, on Oct. 3 1966, Houston's Jones Hall for the Performing Arts held its first concert, hosting the Houston Symphony – which still calls the hall home today.
Other organizations have called it home over the years too, like the Houston Grand Opera, the Houston Ballet and Society for the Performing Arts.
The venue is named for Houston businessman and philanthropist Jesse H. Jones, of whom Steven Fenberg is a biographer. Now, Fenberg has compiled a coffee table book marking half a century of Jones Hall, called Remarkable Experiences, The Jesse H. Jones Hall for the Performing Arts.
He tells Houston Matters producer Michael Hagerty how Jones Hall came to be, what made the building unique and the role it played in launching Houston's theater district.
There's a gala celebrating the 50th anniversary of Jones Hall on Saturday, Oct., 22.
MORE:
Jones Hall 50th Anniversary Gala
Unprecedented Power: Archive of Jesse H. Jones Documents Set to Open (Houston Matters, April 7, 2015)