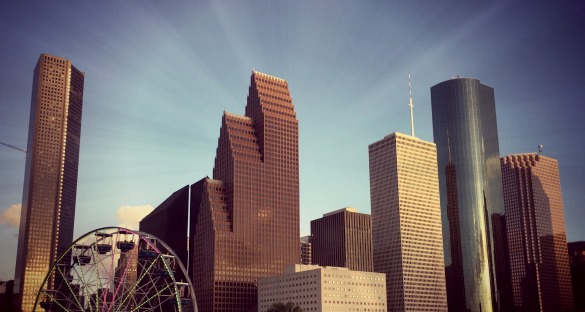 Recently (Sept. 20, 2016), Shell Oil announced plans to vacate most of its downtown offices. Thousands of employees are expected to move to the company's Woodcreek Complex on I-10 and North Dairy Ashford and to the Shell Technology Center on State Highway 6. The move is planned for the first quarter of 2017.
Shell said, in a statement, that it's trying to "meet the ever-changing market conditions and optimize resources for future opportunities."
One Shell Plaza is the tenth-tallest building in downtown Houston. It's one of the more recognizable landmarks in the downtown area, which built up around it over the last 45 years.
Between One Shell Plaza, and BG Group Place — which Shell also owns — that represents some 650,000 square feet likely available for sub-leasing. Shell has certainly suffered during the downturn in oil prices the last two years, but is this just a sign of the times for one company? Or is there a larger statement at play about the future of downtown Houston? What impact does it have when thousands of workers leave the downtown area?
Back when the move was made public, News 88.7's Florian Martin talked with Bob Eury, president of Central Houston and executive director of the Downtown District. He shared his reaction to the news. Then we talk with Loren Steffy, managing director for 30 Point Strategies, a writer-at-large for Texas Monthly, and a columnist for EnergyVoice.com.
MORE: Shell To Move Headquarters Out Of Downtown Houston Skyscraper That Bears Its Name (News 88.7, Sept. 20, 2016)