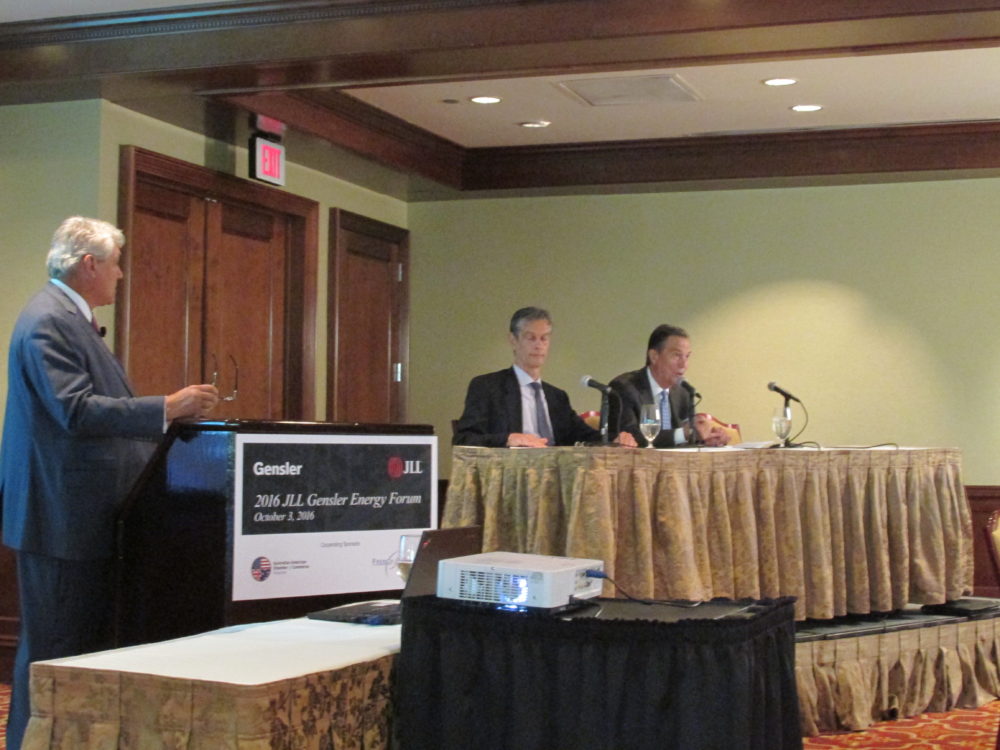 Bruce Rutherford, an international director with real estate advisory firm JLL in Houston, said there will be more bad news for energy in the short run and as a consequence, for real estate.
"But we are coming to the end of this cycle," he said. "And we will see a dramatic improvement in demand for real estate from energy companies probably in 2018, 2019."
JLL will publish the 2016 edition of its energy outlook in a few weeks.
Rutherford said despite Houston's economic diversification, more than half of its economy is still directly or indirectly connected to energy. And the industry tends to pay its employees well, so the many layoffs have a big impact on real estate.
Some experts estimate that the price of oil will normalize by next year. But Rutherford said Houston's housing and office market will not immediately pick up.
"First they will hire people in the oil field, out in the field," he said. "And only later will they hire people to fill office space – and we have a lot of office space to fill here in Houston."
He said the current market does provide opportunity for companies that are doing well to acquire cheap real estate.
But those that are not doing well are better advised to get rid of theirs now, Rutherford said, because they may not survive until the market gets better.