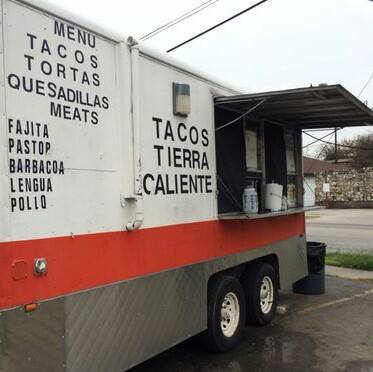 Tuesday is National Voter Registration Day. A Houston company has taken a controversial comment from the presidential campaign and turned it into the framework for a voter registration drive.
Marco Gutierrez, founder of the group Latinos for Trump, appeared on MSNBC earlier this month. In defense of Donald Trump's immigration policy, Gutierrez said, "My culture is a very dominant culture, and it's imposing, it's causing problems. If you don't do something about it, you're going to have taco trucks [on] every corner."
The remark set off a firestorm on social media. But Thomas Hull, of design firm Rigsby Hull, decided it deserved a bigger response than just a tweet or meme. He joined forces with Mi Familia Vota, a group that promotes Latino political involvement, and organized a fleet of Houston taco trucks to serve as voter registration booths.
"We're also handing out information on where to vote, with early votes and on Election Day and the process of voting, 'cause that's–registering folks to vote–is half the battle. The other half is getting folks to the polls," Hull says.
The registration campaign will run through Tuesday, October 11. It began Monday at the following locations throughout the Houston area:
El Ultimo Taco Truck
1743 Jacquelyn Drive
La Gloria Tacos
7400 Long Point Drive
La Gloria Tacos
14520 Memorial Drive
Tacos Mayra
10510 Beechnut Street
Tacon Madre
905 Edgebrook Drive
El Taquito Food Truck
8429 Richmond Avenue
Tierra Caliente
1919 West Alabama Street
Tila's Cantina Taco Truck
2309 University Boulevard