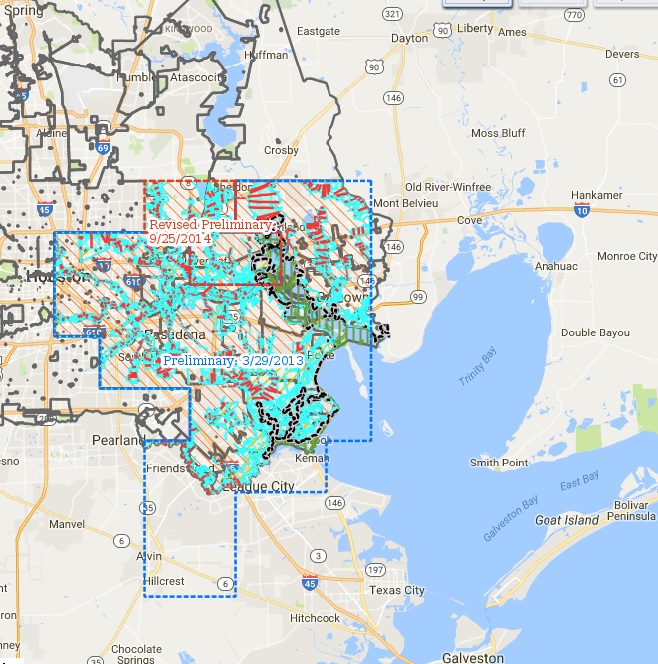 FEMA's newly released coastal flood map covers large areas of central, eastern, and southeastern Harris County, including the city of Houston.
The agency's Diane Howe says around 400 property owners will see a drop in their flood risk. But about 8,000 others are moving into a higher risk category known as the Special Flood Hazard Area.
"Because of that, we want homeowners and property owners to know what their risk is," Howe said. "And then talk to their insurance agent about what that means for them, make some informed decisions based on what they know about the changing risk, and understand what their best options are."
FEMA insurance specialist Mark Lujan said owners whose flood risk is going up might be eligible for a policy with preferred risk premiums for the first year.
"Then your policy will increase approximately 18-percent per year, until you reach full risk rates," Lujan said. "So it's like a grandfathering program, but you're slowly increasing to what that full risk rate is."
The new coastal flood map takes effect January 2017.
Lujan says property owners will then have the rest of 2017 to decide whether to increase the insurance coverage they already have, or buy some for the first time before the next major flooding event hits the region.