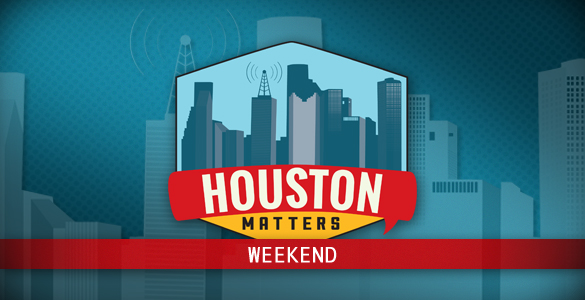 Last December (2015), a rape victim was housed for nearly a month at the Harris County Jail in order to ensure she would testify against a serial rapist who assaulted her. The prosecutor concluded it was the only viable option after she suffered a mental breakdown on the witness stand and said she would not return to testify the next day.
Now the woman (referred to as "Jenny" to protect her identity as a rape victim) is suing Harris County, the Harris County Sheriff's office, a prosecutor and a guard. And her attorney is calling for an independent investigation of the incident.
Producer Edel Howlin explores how the woman ended up housed in the jail in the first place and what steps are being taken to avoid something similar in the future.
Also this hour…
Jazz Musician Jason Moran
At the third annual CounterCurrent Festival, held April 14-17, 2016, Houston native Jason Moran headlined. He's recorded ten albums for Blue Note Records, serves as the artistic director for jazz at The Kennedy Center, and performed at MacGregor Park, near the University of Houston. He joins us to discuss his music and the festival.
Transgender Issues
Between last year's Houston Equal Rights Ordinance saga and political back-and-forth these days in North Carolina, the word transgender has been in the news for quite some time now, often coupled with misconceptions or hateful accusations. But what does it really mean to be transgender in Greater Houston today? We debunk misconceptions about transgender Houstonians.
We welcome clinical psychologist Dr. Colt Keo-Meier, and Lou Weaver, the transgender programs coordinator at Equality Texas to help guide us through this issue.
Houston Chamber Choir
The Houston Chamber Choir released its fourth album, Soft Blink of Amber Light. Robert Simpson is the choir's artistic director, and he spoke with Edel Howlin about the group's production, starting with where the name for the album came from.
Houston Matters Weekend airs every Saturday at 1 p.m. on News 88.7. If you have questions or comments about something you hear, e-mail us at talk@houstonmatters.org. | News 88.7 Program Lineup