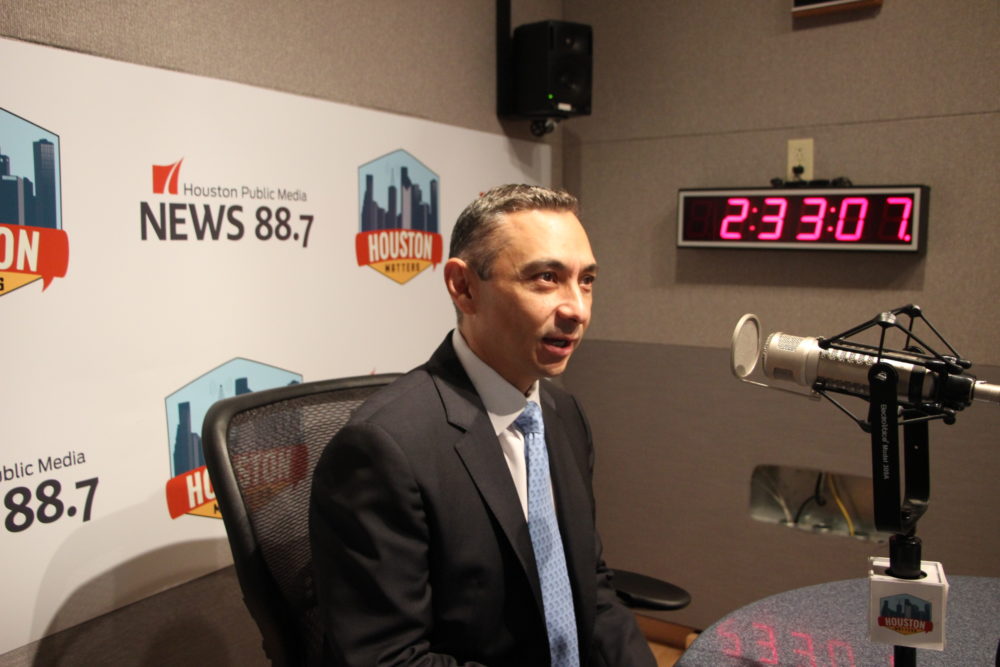 Peter Rodriguez is the first Hispanic dean of the Jesse H. Jones School of Business and in fact the first Hispanic to lead any of Rice's graduate schools.
Rodriguez is originally from Texas, but he was previously an associate dean at the University of Virginia's business school and started at Rice on July 1.
One of his first actions was to launch a new online journal called Rice Business Wisdom, which summarizes the school's research for the everyday reader.
For this week's Bauer Business Focus, News 88.7's Florian Martin spoke with Rodriguez about why Hispanics remain underrepresented in leadership positions.
This interview is also part of A Nation Engaged, a national conversation with NPR. This week, we're asking the question: "What can we do to create economic opportunity for more Americans?"
You can listen to the interview by clicking on the play button above.